26 March 2020
Learn About Partially Erupted Wisdom Teeth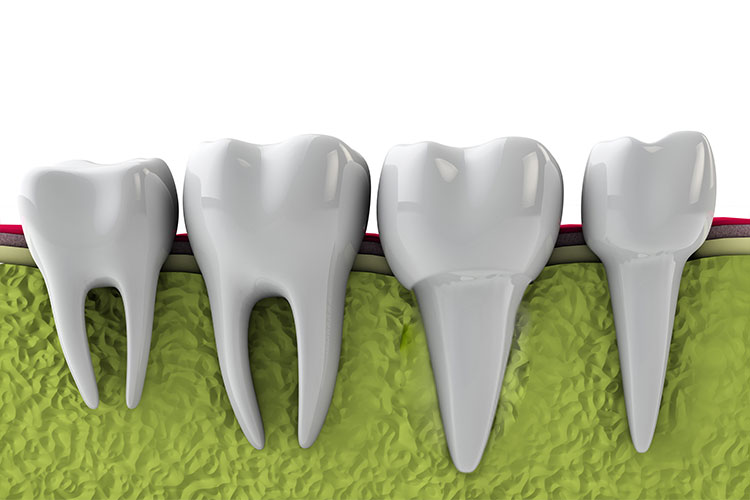 Wisdom teeth are the last teeth to emerge at the back of the gums. They were vital for our ancestors to chew tough food; however, today's humans don't really need them. Over the years, our jaws have become smaller which means that there sometimes isn't room for wisdom tooth to fully erupt.
A partially erupted wisdom tooth (also known as an impacted wisdom tooth) may erupt in an awkward position or even remain fully trapped underneath the gum line. With insufficient room to fully emerge, the wisdom tooth may apply pressure to the neighbouring tooth resulting in teeth shifting position and becoming misaligned.
Some people don't experience any symptoms at all. However, partially erupted wisdom teeth are very difficult to clean, meaning a greater chance of infections and gum disease.
Signs of an impacted wisdom tooth include jaw stiffness or pain, swelling near the back of the mouth, soreness around the wisdom tooth area or a persistent bad taste in the mouth.
Report any symptoms to the dentist to see if an impacted wisdom tooth is the cause. The most effective treatment is for the wisdom tooth to be extracted to prevent any future complications.
Back to Blogs
Treatments
Taking your smile in a positive direction
When it comes to a friendly, caring, and professional dentist in Cheadle Hulme, you won't find better than Cheadle Hulme Dental and Cosmetics. Why not book an appointment by contacting us directly at 0161 486 0743? We look forward to welcoming you.
View our treatments