16 April 2021
Major Advance in Dental Implant Technology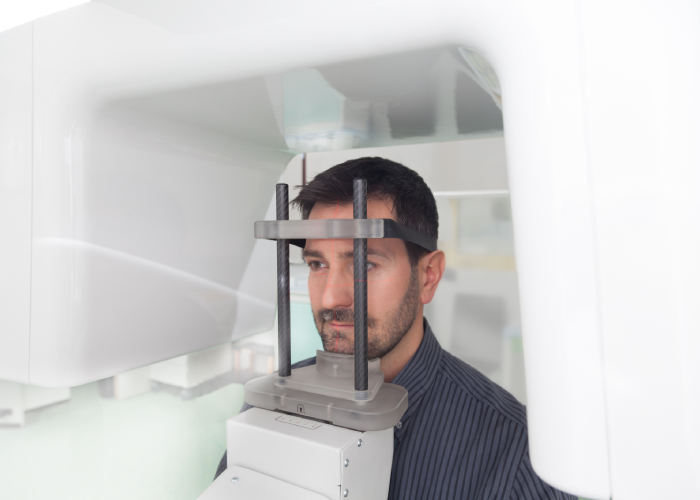 For a number of decades, dental implants have been widely regarded as the best method for repairing or replacing damaged, broken or missing teeth. Before fitting implants, the dentist would examine the extent of damage and the best solution available by means of an oral examination and X-rays.
Now, thanks to advances in radiography technology, it is possible for a dentist to examine the teeth and jawbone in three dimensions using cone beam computed tomography or CBCT. This system uses a cone-shaped beam and delivers far more precise details and measurements than the fan-shaped light source used for X-rays.
Not only does CBCT provide more accurate information but it also has other advantages over X-rays as:
– Radiation exposure is reduced
– Technology is easy to use
– Healing times are shorter
Healing time is reduced as the dentist can now more accurately measure the size and thickness of your dental implant before the surgery — and this means less cutting of the gums and soft tissue. This approach also significantly increases the success rate of dental implant surgery and reduces the risk of infection or rejection.
Read more about CBCT in the article at https://yourdentalhealthresource.com/advanced-technology-has-revolutionized-dental-implants/.
Back to Blogs
Treatments
Taking your smile in a positive direction
When it comes to a friendly, caring, and professional dentist in Cheadle Hulme, you won't find better than Cheadle Hulme Dental and Cosmetics. Why not book an appointment by contacting us directly at 0161 486 0743? We look forward to welcoming you.
View our treatments