22 May 2020
Manageable Risks With Dental Implants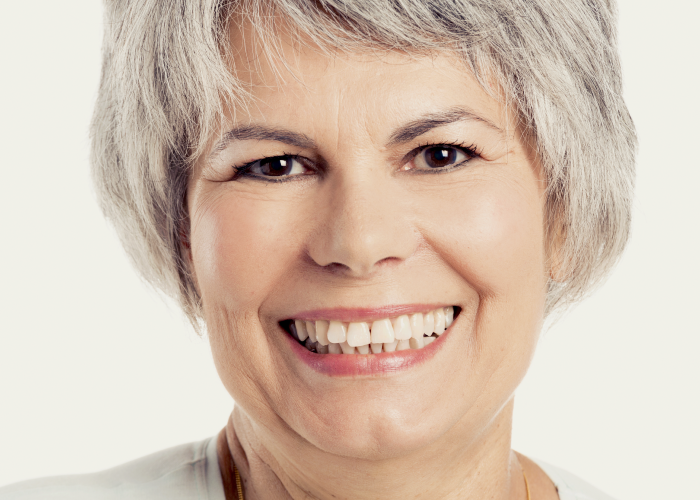 Gum inflammation around a dental implant is known as peri-implantitis, and it damages your gum tissue and the surrounding bone. However, with a healthy lifestyle and good oral hygiene, you can avoid this complication — and enjoy your beautiful dental implants.
With this in mind, here are the key things that you need to know about peri-implantitis.
Key takeaway:
–  Peri-implantitis is a destructive infectious disease caused by bacteria. Because an implant doesn't attach easily to the gums like natural teeth, harmful bacteria can find their way into the gum, therefore leading to peri-implantitis.
–  Common symptoms of peri-implantitis include red and tender gums, pain around the implant, bleeding, visible pus and bone loss around the implant. You may also experience a loose dental implant and a bad taste in your mouth. See your dentist when you notice any of these signs.
–  Certain people are more likely to develop peri-implantitis — those who smoke, suffer from diabetes or osteoporosis, grind their teeth and have poor oral hygiene. Genetic sensitivity can also put you at a higher risk for peri-implantitis.
You can prevent peri-implantitis by avoiding smoking, brushing your teeth and seeing your dentist for regular checkups.
For more, read here https://yourdentalhealthresource.com/what-is-peri-implantitis/
Back to Blogs
Treatments
Taking your smile in a positive direction
When it comes to a friendly, caring, and professional dentist in Cheadle Hulme, you won't find better than Cheadle Hulme Dental and Cosmetics. Why not book an appointment by contacting us directly at 0161 486 0743? We look forward to welcoming you.
View our treatments