27 February 2016
Manchester Crown Clinic- 4 Reasons to Choose Dental Implants
At our Manchester crown clinic we don't only fit crowns to strengthen broken or damaged teeth, or to improve their shape alignment or appearance. We also fit crowns as part of a residents might be put off by the thought of undergoing surgery to replace broken or damaged teeth with dental implants. However, the fact is that not only are dental implants the most advanced form of tooth replacement,they also have many advantages. Let's take s closer look at some of them.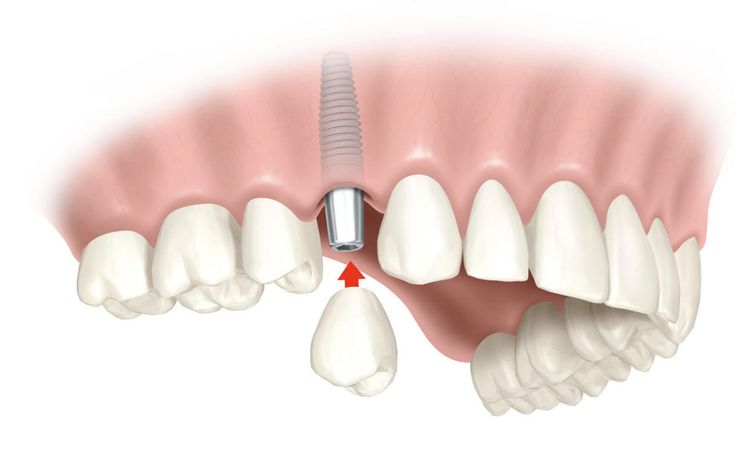 They're permanent
If you seek an experienced implant dentist in Cheadle Hulme, dental implants offer a permanent solution for missing teeth replacement. Because of the way that they're secured into the jawbone they're not designed to be removed like dentures would be. As a result they remain a permanent fixture in the mouth just like your normal teeth would. Ultimately this means that they don't need to be taken out for cleaning and because they're anchored firmly in place, there's no chance of embarrassing slippage or movement making the a hassle-free alternative.
They're long-lasting
It's very hard to predict the exact longevity of a particular dental implant in Manchester, simply because there are many circumstances which may affect the outcome. However what we do know is that provided the patient finds an experienced implant dentist, and the patient themselves commits to looking after their implants, there's no reason why their newly placed teeth can't last 30 years or more. In fact the very first dental implant was performed on a Swedish patient back in 1965 and those implants lasted until the patient's death in 2006 some 41 years later. On the contrary the average life for a denture, crown or bridge is somewhere between 5-15 years.
They halt bone loss
One of the most amazing facts about dental implants is that they have the ability to halt the bone loss process. When a tooth is missing or extracted then a natural process known as bone resorption takes place. In essence, bone tissue that once supported the tooth root is no longer stimulated and as a result, it starts to waste away. This is akin to a muscle that's no longer used. Over a period of time, bone loss continues and eventually it alters the shape of the jaw. This is why some people with missing teeth look older than their years and is also why those who wear dentures need to change them frequently to fit the changing shape of the jaw.
It's not all bad news however because when you visit afor implant surgery the implant itself (made from titanium) anchors directly into the jaw bone. As it does any surrounding bone tissue will start to merge and fuse with the titanium implant over time. Because titanium is bio-compatible, it tricks the bone issue into thinking that it's a new tooth root. So not only is bone loss halted once and for all, in certain respects, the process is also reversed.
Allows you to eat what you want
Finally even just having one missing tooth can feel like a hindrance when trying to eat. A a result patients may opt for softer, easily digestible foods. On the contrary a dental implant acts just like a permanent tooth, restoring full bite function and allowing you to eat exactly what you like.
As you can see, there are a great many benefits associated with a dental implant. Manchester residents who have missing teeth, have crowns, or are long term denture wearers should speak to our Manchester crown clinic about how we can help you bring back your smile and your confidence.  Contact our  to arrange a free, no-obligation consultation on 0161 486 0473 or visit our website at
Back to Blogs
Treatments
Taking your smile in a positive direction
When it comes to a friendly, caring, and professional dentist in Cheadle Hulme, you won't find better than Cheadle Hulme Dental and Cosmetics. Why not book an appointment by contacting us directly at 0161 486 0743? We look forward to welcoming you.
View our treatments