09 July 2016
Manchester Dental Hygiene And Therapy – What Exactly is It?
Before you undergo cosmetic treatments such as Manchester teeth whitening you might need to seek Manchester dental hygiene and therapy. Our Church Road dental care is based around the holistic treatment of your mouth, teeth, and gums. As such a dental hygienist and therapist is an important part of our team and indeed the process. So what role do they play and what exactly do they do?
Dental hygienists and therapists are also known in some cases as oral health practitioners. Their job role is to carry out routine treatments that have been prescribed by a registered dentist. This could be anything from removing plaque and tartar through to taking x-rays, placing fillings, polishing teeth, and administering anaesthetic. However you might be surprised to learn that a dental hygienist can also be heavily involved in other procedures such as fitting crowns,, and the removal of deciduous (baby) teeth. In addition they're often involved in routine restorations on permanent teeth.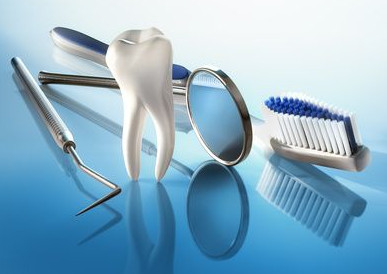 Giving guidance
Another side of  involves the promotion and education of sound oral health practices to both children and adults. This may include giving advice on nutrition;   the effects that smoking has on oral heath and how to stop; and controlling conditions such as diabetes which can also affect the teeth and gums. Preventative advice is usually given on a one-to-one basis, but can also be given in a group situation (eg, in a classroom).
So when do you need to see a dental hygienist and therapist?
Usually when your dentist recommends it. This could be during a normal check-up when the teeth are good but they simply need a scale and polish. However it could also be before more complex procedures such as dental implant surgery, or long term procedures such as orthodontic treatment. Patients may also visit a hygienist and therapist as part of a Smile Makeover treatment to help restore that great looking smile.
Here at  is geared towards the prevention and treatment of problems that occur within the mouth and Manchester dental hygiene and therapy plays an integral part in this process. So even if you require cosmetic dental procedures such as Manchester teeth whitening, don't be surprised if you deal with a dental hygiene and therapist in the process.
If you'd like to know more about how a dental hygienist and therapist can help or would like any more information on a wide range of preventative, restorative, or cosmetic dental treatments, then why not book yourself a no-obligation consultation with Shi Karim and the team. To make an appointment either visit our website at  or contact us directly on 0161 486 0743. With our experienced and highly-skilled team we have the ability to bring back your great looking smile.
Back to Blogs
Treatments
Taking your smile in a positive direction
When it comes to a friendly, caring, and professional dentist in Cheadle Hulme, you won't find better than Cheadle Hulme Dental and Cosmetics. Why not book an appointment by contacting us directly at 0161 486 0743? We look forward to welcoming you.
View our treatments