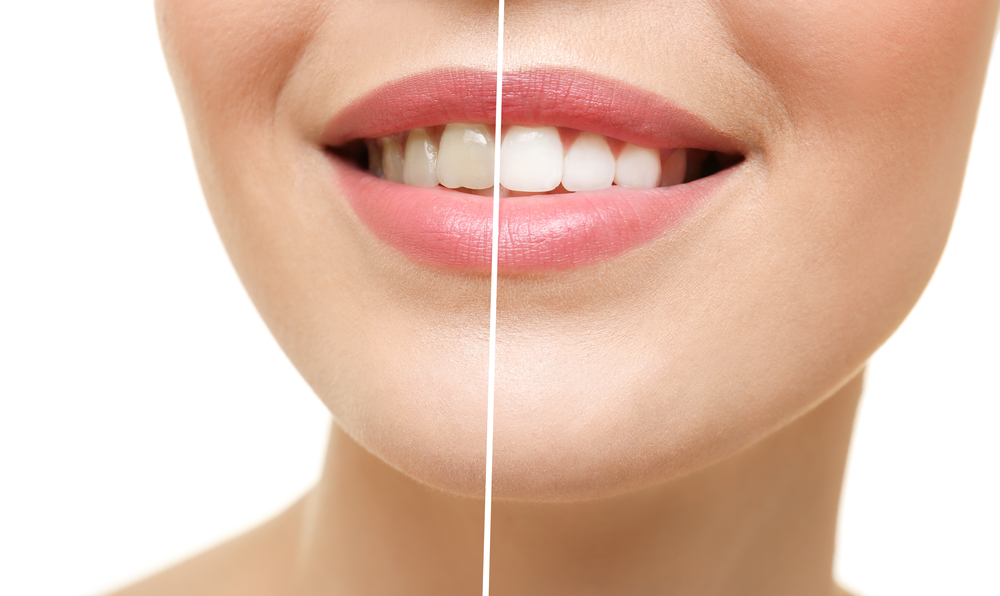 When it comes to cosmetic dental treatments in Manchester, teeth whitening is by far the most popular choice. In fact according to data collection experts Mintel, approximately 1,950,000 UK citizens opted for professional teeth whitening in 2018 alone.
But what happens if you want more than just a brighter smile?
UK spending on improving teeth reached a staggering high of £1.86 billion last year with treatments like dental veneers and dental implants in Manchester topping the bill. In addition, however, 2018 also saw a spike in treatments like full smile makeovers for the first time.
If you are however considering a multi-treatment makeover for your smile, it's important that treatments like dental implants and teeth whitening are carried out in the right order.
Here at Church Road Dental and Cosmetics we provide an extensive range of cosmetic dental services all carried out right here at our clinic. Our private dentist in Manchester is highly experienced at creating great smiles and has access to several or more treatments that can really make a difference.
One of the most frequently asked questions he gets asked is the following…
'Do I need to have teeth whitening in Manchester before or after undergoing dental implants?'
Let's take a closer look…
In most cases, it's normally best to undergo teeth whitening before getting dental implants here in Manchester. The same goes for other restorative treatments including crowns, bridges and veneers.
Whitening teeth before you undergo restorative work is the best way to guarantee an even smile. This means that all your teeth will be uniform in colour and that your smile looks perfect before any restorative treatment starts. You can even ask our experienced dentist about teeth whitening when you visit us for a dental implant consultation and if you decide to proceed, we'll build it into your treatment plan.
So why teeth whitening before and not after?
Two reasons…
Firstly, it's easier to match the colour of your implant crowns to the colour of your newly whitened teeth, thus creating a flawless smile once any restorations are in place.
And secondly…
Most implant crowns and veneers are made from dental porcelain. While dental porcelain has many excellent tooth-like properties and therefore can be designed to match your natural teeth in every way, they can't be whitened.
Why?
Because dental porcelain isn't porous like teeth enamel. So, while this does mean that your tooth restorations won't absorb staining from tea, coffee and red wine like your natural teeth might, it also means that they can't be whitened either.
You see, whitening works in principle by penetrating the thousands of microscopic pores located on the tooth surface and lifting any staining which has seeped beneath. The non-porous surface of dental porcelain ultimately means no stain-busting penetration!
This is why it's important to address any Manchester teeth whitening goals before you undergo any type of restorative procedure if possible. Of course, if you need any more information on when the best time to whiten your smile would be, then don't hesitate to give our private dentist in Manchester a shout.
That's all well and good, but what happens if you have previously undergone some type of restorative work including crowns or dental implants and now (some years later) you really want to whiten your teeth?
As always, the first step is to consult your dentist. They will give you a quick oral examination and discuss any options available to you. These include
Getting your teeth whitened then having your existing crowns replaced
The best course of action is probably to have your teeth whitened and once this is done, to get your crowns replaced and shaded to perfectly match your whiter, brighter smile. This is a standard operating procedure in most cases and usually delivers the most seamless effect.
In fact, this process might be ideal if you have older-style dental crowns that don't look the best. Modern e-max crowns, for example, are incredibly lifelike and made to mimic your natural teeth in every aesthetic aspect.
Not replacing your restorations at all
Of course, the most cost-effective and hassle-free option could be to leave your restorations where they are and whiten your teeth around them. This is ideal if your restorations aren't in the immediate smile line and therefore can't be seen, but no so much if your crowns are 'front and centre' visible when you smile.
Resurfacing the existing crown with veneers
If you don't want to go to all the hassle or expense of replacing your crowns, but you don't want to leave them as they are either, then you can in some cases resurface old crowns with new colour-matched veneers.
This works better on older-style but healthy crowns where the only problem is the colour. If you have this type of restoration then there's no reason why a crown can't be prepped to take a dental veneer.
It isn't a common practice of course, and in fact, some dentists say that the etching process (the process where the surface of the crown is roughed up using hydrofluoric acid) weakens the crown and therefore compromises it once the veneer is cemented into position. However not all agree and with some minor modifications, it can be done.
So there you have it….
Manchester teeth whitening is best carried out before undergoing dental implants and it's certainly the most cost-effective and easy option.
That doesn't mean, however, that it can't be achieved at a later date. It's just that it will take some planning, a little patience, and probably more money.
If you are interested in either teeth whitening or dental implants in Manchester or both, then why not contact Dr. Shi Karim and the team at Church Road Dental And Cosmetics. We use the latest professional teeth whitening treatments and dental implant techniques to help you regain a confidence-boosting healthy smile you can be proud of.
Give us a call on 0161 486 0743 today and book a no-obligation consultation. We guarantee that you are in safe and capable hands.