17 June 2014
Missing Teeth? Dont Miss Out
Dental Implants Stockport
Have you lost teeth and have gaps you want to replace? Or maybe you're about to have an extraction and dread the thought of wearing a denture.  Perhaps you already have a denture and you're fed up of it rubbing and moving about when it's not supposed to.
If you fit any of these scenarios then look no further, Dental Implants Stockport are the best denture/bridge alternative on the market. Dental Implants Stockport is a permanent tooth replacement that you can't take out and they look and feel just like your own.  They even have a root just like a natural tooth, albeit a titanium one.
You may be asking what exactly are Dental Implants?
A dental implant is an artificial titanium root that replaces your natural root lost through extraction / trauma etc.  Once the new titanium root (implant) settles and heals a new crown (tooth) is attached to the implant. Restoring your teeth and giving you back the confidence to smile again.
and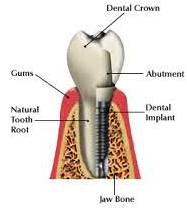 are there any other benefits to dental implants?
Yes there are many benefits to dental implants Stockport. Replacing missing teeth with dental implants can also maintain the health of your remaining teeth and prevent bone loss that can lead to that sunken face look. I recommend watching this video to understand the full benefits of dental implants Stockport
Copy and paste this link to watch the video http://www.youtube.com/watch?v=B5dC2mP41Os
These must cost a fortune?
Not necessarily. Replacing broken dentures, bridges and damaged teeth over the years will certainly cost you more than replacing your missing tooth with a dental implant Stockport. Some cases are of course more complex and the bill may be more if you need more extensive work such as bone grafting or multiple implants; however we do have payment plans in place so financing should not be a massive worry. It's definitely a worthwhile investment that could save you money in the long run and save your smile.
How do I get a dental implant?
Call our smile advisor Kerry and she will discuss our complimentary dental implant Stockport consultations, or alternatively you can book online direct just cut and paste this link for available appointments https://www.toothpick.com/widget/church-road-dental-and-cosmetic
Back to Blogs
Treatments
Taking your smile in a positive direction
When it comes to a friendly, caring, and professional dentist in Cheadle Hulme, you won't find better than Cheadle Hulme Dental and Cosmetics. Why not book an appointment by contacting us directly at 0161 486 0743? We look forward to welcoming you.
View our treatments