04 August 2011
Pain Free Dentistry Comes to Cheshire
What are most people's first thought when they think of a visit to the dentist? Pain? Anxiety? An uncomfortable experience?
Rest assured….in this day and age there is no need. Dentistry has gone pain free!
With the development in diagnostic and therapeutic dental techniques, dental procedures can now be performed much more rapidly and with greater precision making it easier for the patient.
Dentistry has evolved to a point where pain is no longer a factor in the overall management equation.
With trouble-free treatment possible, patients need no longer have lingering "bad" memories of their dental treatment.
 Why Pain Arises
Dental pain is one of the most intolerable body pains a person can withstand.
It has been said that dental pain from a broken tooth can bring the bravest of men to his knees.
A lack of good oral hygiene contributes to development of gum diseases and dental cavities.
A lack of good oral health education and dental awareness also deters patients from regular visit to their dentists.
The dental problems then snowball to bigger and more severe ones as time goes by.
By visiting the dentist on a regular basis, problems can be spotted early and resolved before any pain or infection occurs.
"Prevention is better than cure". Regular visits to your dentist are important to spot problems early. A small cavity is easy and more economical to treat than one left alone to deteriorate and deepen which may require extensive treatment like root canal therapy and a crown.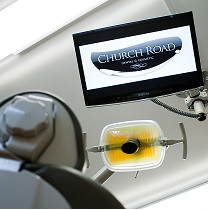 Your Dentist = Your Partner in Health
Dental treatment or procedures do not need to affect your lifestyle or work routine. Pain is no longer in the equation with proper diagnosis, management and delivery of treatment.
Advances in dental diagnostics and treatment coupled with highly trained and qualified dental health professionals can bring dentistry to the next level: Pain-Free Dentistry.
Your dentist is your partner towards pain-free oral health.
Contact our team to discuss your concerns and take that first step to changing your smile forever.
We have helped many nervous patients from Manchester overcome their fear of coming to the dentist. Our dental practice is based in Cheshire and is a 15 minute drive to Manchester City Centre and is close to Wilmslow, Alderley Edge, Bramhall, Gatley, Hale, Altrincham, Sale, Stockport and Hazel Grove
To book an appointment with our Gentle Dentist simply call us on 01614860743 or email r[email protected] and we can arrange this for you.
Remember – No pain….just gain!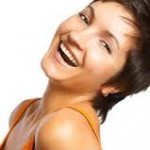 Back to Blogs
Treatments
Taking your smile in a positive direction
When it comes to a friendly, caring, and professional dentist in Cheadle Hulme, you won't find better than Cheadle Hulme Dental and Cosmetics. Why not book an appointment by contacting us directly at 0161 486 0743? We look forward to welcoming you.
View our treatments