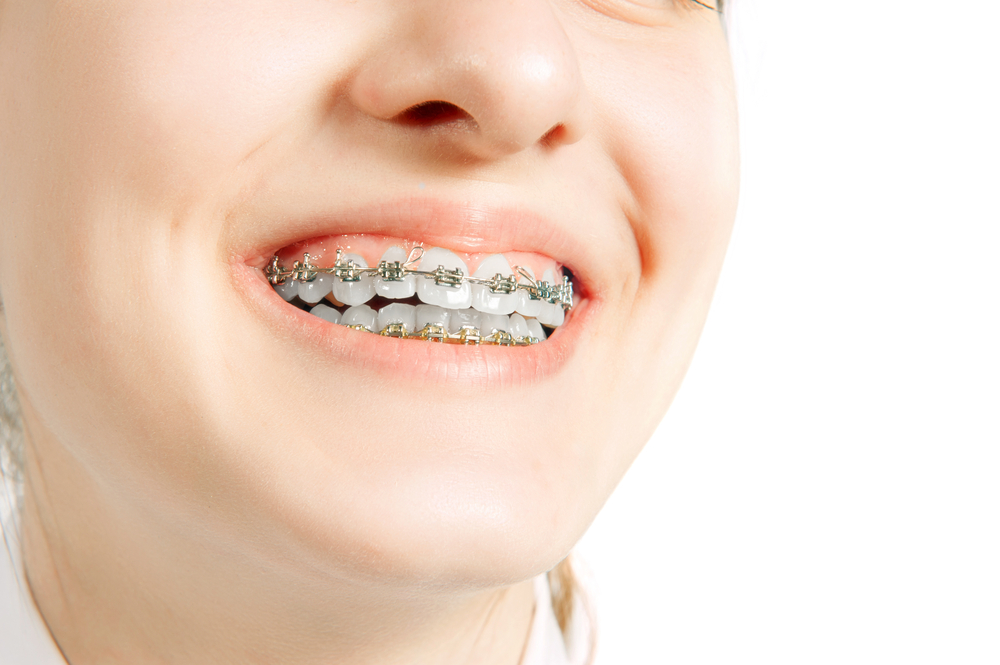 With treatments like teeth whitening, porcelain veneers, and dental implants, Manchester cosmetic dentists are seeing a large uptake in treatments, but why the popularity?
Your smile should emphasise your unique personality, not affect your self-confidence. For this reason, many people are looking for ways to improve the appearance of their smile, making cosmetic dentistry more popular than ever before in the UK.
Whether you're looking for teeth whitening in Poynton to help freshen up your smile or you'd like a full makeover with porcelain veneers in Manchester, you'll find a number of cosmetic solutions to help enhance or repair your smile here at Church Road Dental.
When it comes to creating beautiful smiles, the three most commonly performed cosmetic treatments are tooth whitening, veneers, and braces. So let's round up each of these enhancement procedures and take a close look at each one…
Cosmetic treatment # 1: Tooth whitening
Among the 48% of Brits who say they're unhappy with their smile, nearly two-thirds blame tooth discolouration as the reason. This being the case, teeth whitening is by far the most popular cosmetic treatment carried out in the UK. It's also the most minimally invasive way to quickly freshen up your smile and the least expensive too.
There are two main ways that teeth whitening in Poynton is carried out:
1. In-surgery tooth whitening
Here at Church Road dental, Zoom laser whitening is carried out in the dental chair and takes around one hour to complete – meaning you can get a brighter smile during your lunch hour. We use a whitening gel and a special blue light that activates the formula to accelerate the process. This will be reapplied three or four times during your one-hour session. Once we've finished, you'll have a brilliant white smile, quickly achieved in just one dental visit! Perfect for topping up your smile, or for further enhancing other treatments such as dental implants in Manchester.
2. At home whitening
If you'd rather whiten your teeth from the comfort of your own home then we also offer a handy take-home whitening kit instead. As this kit contains a much weaker whitening gel, the lightening process can take up to 2-3 weeks – depending on each patient – but has exactly the same end result as in-surgery whitening. First, we'll need to take a couple of impressions of your teeth to make your custom trays. Next, at home, you'll fill these trays with the whitening gel provided and wear them over your teeth before going to bed.
Ideally, we recommend combining  Zoom laser whitening and home trays for the most effective results.
Cosmetic treatment # 2:  Porcelain veneers in Manchester
If you have ingrained staining or problematic teeth that can't be put right with teeth whitening in Poynton, then porcelain veneers in Manchester might be the answer.  This option can be used hide any worn enamel, chips and cracks, wonky teeth or deep discolouration.
Veneers are very thin porcelain covers that are customised and colour matched exactly to your natural teeth to hide any surface flaws. You can have veneers on just one tooth or an entire set for a complete smile makeover.
Before you rush out and book a consultation, it's worth bearing in mind that dental veneers are one of the more invasive ways to improve your smile. To get the best results, we'll need to remove a small amount of enamel from the tooth so that we can apply the veneer smoothly – making the improvement process non-reversible.
Also, with porcelain veneers, Manchester patients will likely need to replace them (usually every 10-20 years) as they won't last forever.
A less invasive alternative to porcelain veneers is composite veneers. These are made from a soft resin material that's built up on your tooth and then skilfully contoured into the desired shape. While this option isn't as long-lasting or as natural looking as porcelain, it's much more affordable and less invasive!
Cosmetic treatment # 3: Braces
But what if all you want is straighten your smile? If that's the case, your best option is to wear some type of brace system for a short while. Nowadays many adults get their teeth straightened using a variety of orthodontic treatments before undergoing other cosmetic treatments such as dental implants in Manchester.
While the mention of braces often makes many of our adult patients run a mile, it shouldn't. The good news is that with modern orthodontic appliances,  there are plenty of options available that won't leave you facing a mouth full of metal for a number of years.  For those patients who would rather be discreet about the fact they are wearing them, we offer much more subtle solutions such as:
Clear braces: These use a series of clear plastic aligners that sit comfortably over the teeth (similar to a mouth guard) and are only obvious to the trained eye.
Lingual braces: These are similar to traditional metal braces with the main difference being that they're fixed to the back of your teeth instead and are completely hidden from view.
Tooth-coloured ceramic braces: Which also work the same way traditional braces do but are less noticeable because the wires and brackets are made from a natural tooth colour to blend in with your teeth rather than silver metal.
Depending on how severely crowded your teeth are and which brace system you chose, Some treatments can be completed in as little as 6 months.
Get your dream smile today!
To find out which cosmetic treatment will help you get the smile you've always dreamed of, why not take advantage of a free no-obligation consultation here at Church Road Dental & Cosmetic?
With our variety of treatments, from teeth whitening in Poynton and porcelain veneers in Manchester, through to dental implants, Manchester patients can finally smile with confidence. Call us today to take the first steps towards enhancing your smile on 0161 486 0743.