07 February 2020
Problems Associated with Teeth Grinding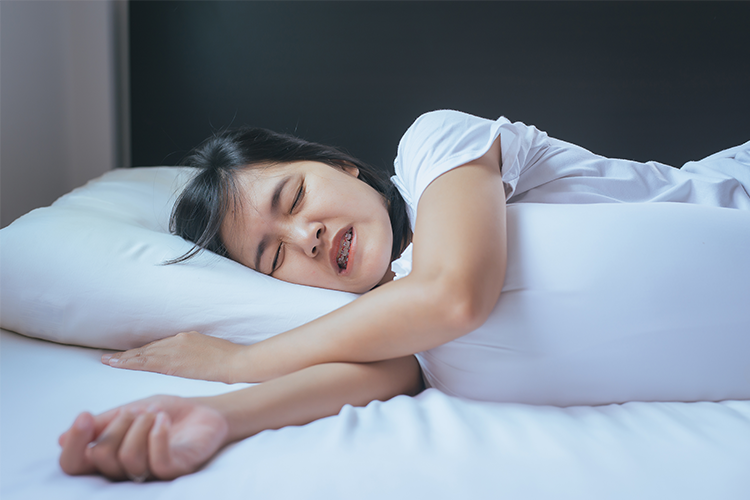 Grinding the teeth in frustration or anger is probably something that everyone experiences at some time but for some people it is more than an occasional occurrence but a habit.
Technically referred to as bruxism, grinding can be due to dental issues like misaligned teeth or an abnormal bite or it can be caused by stress or substances like caffeine, tobacco and alcohol.
Whatever the cause, bruxism needs to be investigated by a dentist as it can lead to:
–  Inflammation of the gums
–  Jaw pain
–  Chipped, cracked and broken teeth
Persistent bruxism puts the jaws and teeth under stress and is a habit that can have devastating effects on dental health as it wears down the teeth over time and can even lead to tooth loss in some cases.
Whether the problem is due to dental or non-dental reasons, bruxism should never be ignored but treated as soon as possible. Depending on the cause and severity of the problem there are several treatments available and the sooner a treatment plan is put in place the easier it will be to break the habit and prevent unnecessary damage.
More detailed information on this topic can be found at https://yourdentalhealthresource.com/why-do-we-grind-our-teeth/
Back to Blogs
Treatments
Taking your smile in a positive direction
When it comes to a friendly, caring, and professional dentist in Cheadle Hulme, you won't find better than Cheadle Hulme Dental and Cosmetics. Why not book an appointment by contacting us directly at 0161 486 0743? We look forward to welcoming you.
View our treatments