23 March 2020
Professional Teeth Whitening in Manchester – What Can You (And Should You) Expect?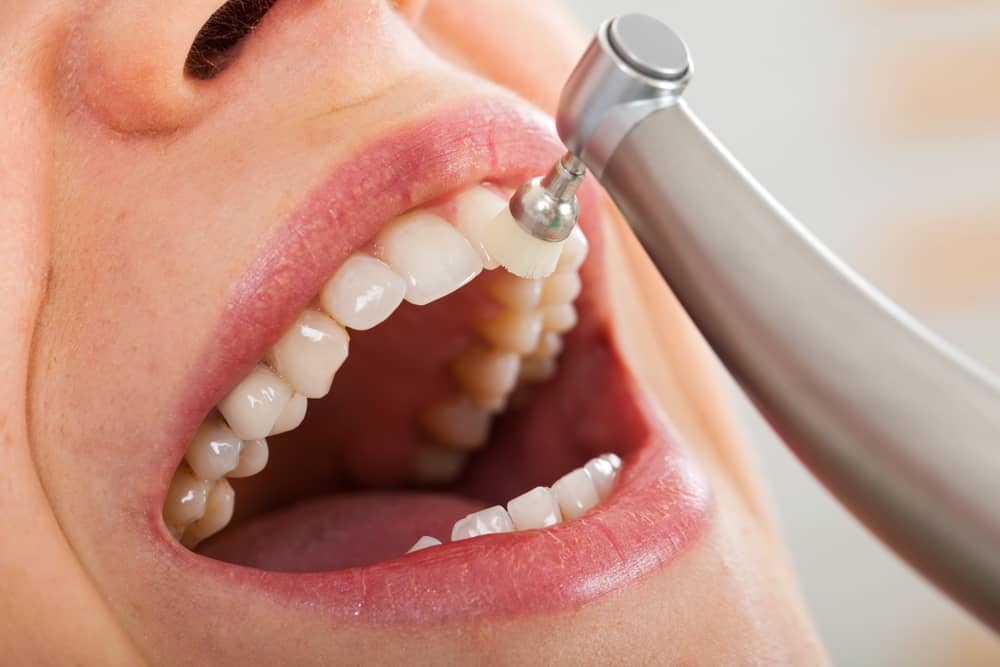 Without question, the most popular form of cosmetic dental treatment is professional teeth whitening. In Manchester particularly, there is a growing demand for the service and by 2024, the UK tooth whitening market is set to hit £22.5 billion as more and more people are becoming dissatisfied with their smile. So if you can relate to this and you're seeking out a proven, consistent and reliable way of whitening your smile, then what can you (and should you) expect?
Let's take a closer look…
As mentioned already, when it comes to teeth whitening, Manchester residents have embraced this popular treatment because it represents a speedy, safe and non-surgical way of getting a whiter, brighter smile. If reports are to be believed then according to Optident a leading UK dental supplier, 8 out of 10 people who have had tooth whitening treatment in the last 12 months, or who plan to have it within the coming year, would opt to undergo treatment chairside at their local dentist. But why?
Several reasons…
FIRSTLY, IT'S SAFER
Did you know that by law, professional cosmetic teeth whitening is only ever to be performed by a registered dental professional in the UK? Teeth whitening works best on teeth that are without cavities or sensitivity. For this reason, before any chairside whitening treatment, a dentist will always examine your teeth to make sure that it is safe to continue. Obviously, if you undergo teeth whitening treatment from a non-dental professional, they aren't trained in oral health matters. As a result, aside from it being illegal, there is a chance that they could do more harm than good if they apply a whitening gel to cavity-effected or sensitive teeth.
RESULTS ARE SIGNIFICANTLY FASTER
Typically, chairside teeth whitening treatments contain somewhere between 25% and 35% hydrogen peroxide. Whereby take-home kits supplied by your dentist contain up to 6% and over-the-counter or store-bought whiteners are legally only allowed to contain just 0.1% bleaching agent. As you can imagine, stronger bleaching agents will whiten teeth faster, but how much faster?
Most people see some degree of change as soon as the whitening gel is rinsed off, while take-home kits – e.g. the whiteners you use in the comfort of your own home – can take anywhere between 7-21 days before results are noticeable. That's a big difference, especially if you are looking for speedy results.
TREATMENT TIME IS SIGNIFICANTLY QUICKER
Typically when you purchase a home whitening kit, either from your trusted dentist or from your local shop or chemist, you can expect to be wearing it/using it for a number of hours over the next few days/weeks to achieve a level of whiteness.
Conversely, when you opt for professional teeth whitening in Manchester, then the whole treatment from start to finish takes less than1 hour. This means that people can undergo aesthetic teeth whitening in their lunch hour and return to work with a brighter, whiter smile. Ultimately, not only is it effective, it's really convenient too.
So now you know that you can expect chairside teeth whitening to be safer, faster and convenient, what can you expect from the treatment itself?
Let's take a closer look…
YOU CAN EXPECT A QUICK DENTAL EXAMINATION BEFOREHAND
We've already mentioned that prior to teeth whitening, Manchester patients can expect a quick examination. This isn't a full-scale dental examination like you would get in say a check-up. Instead, it's a quick examination of your teeth to make sure that any whitening treatment given is both safe and beneficial.
You may, for instance, have deep intrinsic staining. If this is the case then teeth whitening treatment probably won't solve the problem. Instead, a dentist may suggest other non-surgical cosmetic methods such as porcelain dental veneers as a better option.
YOU CAN EXPECT SOME PREPARATION TIME
The whole point of teeth whitening is to whiten teeth. For this reason, the gums and lips need to be protected, so time will be spent covering them using a clear dental guard known as a damn. This ensures only the teeth are exposed.
YOU CAN EXPECT SEVERAL APPLICATIONS DURING THE TREATMENT
Typically, cosmetic teeth whitening treatment in Manchester takes around 45 minutes with 15 minutes of prep time. Normally this is split into 3 applications of around 15 minutes. So after the first 15 minutes, the gel application is rinsed off. This is so that the dentist can check the degree of whiteness. The next application is then applied and is again rinsed off sometime later and reapplied until finally, the degree of whiteness has been reached. This way the process is carefully controlled to avoid any problems.
YOU MAY EXPECT SLIGHT SENSITIVITY
Professional chairside teeth whitening in Manchester does not damage or harm the teeth in any way. However, some people may experience slight tooth sensitivity after whitening. This is pretty normal and should dissipate after a few hours.
Some chairside whitening treatments also contain a desensitising agent that helps protect against tooth sensitivity upon application; and of course, a dental examination beforehand will ensure that teeth are in the best condition to undergo chairside teeth whitening.
YOU CAN EXPECT A SMILE THAT IS 'NATURALLY' WHITE
Did you know that when you have crowns or dental implants in Manchester, they cannot be whitened? For this reason, it's always best to get teeth whitened first. Because of this, we suggest to patients that the best smile is one that is naturally white rather than a blinding white smile. This will serve to better enhance your appearance and frame your smile rather than make it stand out for all the wrong reasons. But in addition, when teeth do require restorations in the future, it's far easier to colour-match them exactly for that flawless look.
So there you have it, everything you need to know about chairside teeth whitening in Manchester, what you can and should expect.
If you aren't entirely happy with your smile, then come and talk to the team at Church Road Dental and Cosmetics. We're masters of smile creation so why not book a consultation with Dr. Shi Karim and the team and let us show you just what we can do. Call today on 0161 486 0743.
Back to Blogs
Treatments
Taking your smile in a positive direction
When it comes to a friendly, caring, and professional dentist in Cheadle Hulme, you won't find better than Cheadle Hulme Dental and Cosmetics. Why not book an appointment by contacting us directly at 0161 486 0743? We look forward to welcoming you.
View our treatments