27 October 2021
Proper Care of Dental Crowns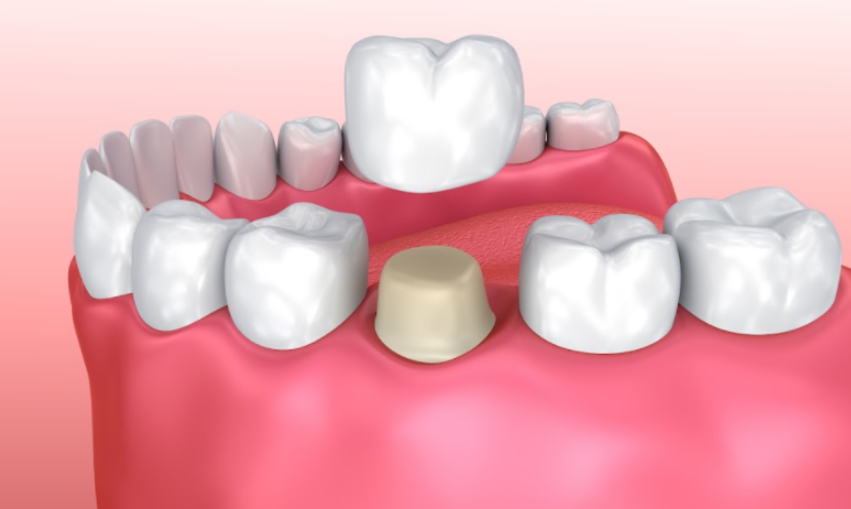 A dental crown is one of the most popular dental treatments to repair or restore damaged teeth. Dental crowns are usually made from ceramic which is then permanently attached to a damaged tooth — to preserve the tooth and restore its appearance.
Although sturdy and robust, dental crowns require good care, and by following some simple guidelines you will ensure they last for many years. Dental crowns should be given the same care and attention as natural teeth:
Proper brushing and flossing daily to keep surfaces and crevices clear of food debris and plaque.
Hard, sticky and chewy foods should only be eaten in moderation and with care.
Get treatment for tooth grinding, as this can loosen and damage the crowns
If teeth grinding (bruxism) is a problem it can be beneficial to have a mouthguard designed by the dentist as this will protect your teeth — and help prevent other dental issues associated with bruxism.
Dental crowns are intended to last for many years, but problems can arise if they are mistreated or improperly maintained. Regular check-ups with the dentist are important as any issues can be detected early and corrective measures taken to avoid any lasting damage to the crowns.
Read a detailed article on this topic at https://yourdentalhealthresource.com/how-to-preserve-the-health-of-your-dental-crown/.
Back to Blogs
Treatments
Taking your smile in a positive direction
When it comes to a friendly, caring, and professional dentist in Cheadle Hulme, you won't find better than Cheadle Hulme Dental and Cosmetics. Why not book an appointment by contacting us directly at 0161 486 0743? We look forward to welcoming you.
View our treatments