16 March 2021
Quit Smoking with Dentist's Help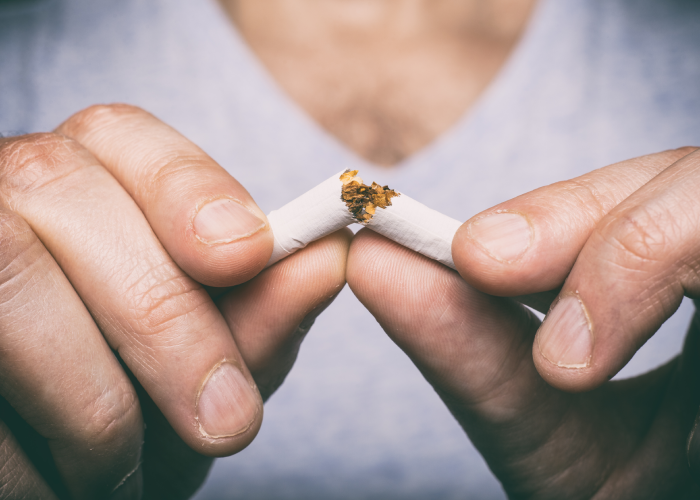 Cigarettes, cigars and other tobacco products are all harmful not just to overall well-being but also to dental health. Discoloured and stained teeth are just the thin end of the wedge as prolonged use of tobacco can also lead to gum disease and various cancers of the tongue, lips, throat and mouth.
Quitting smoking is not easy and any assistance in giving up is to be welcomed. One source of help in the fight to quit is the dentist, who is often the first person to spot any signs of tobacco-related damage in the mouth or throat. The modern dentist is trained to spot signs of tobacco-related damage and offer guidance to patients who wish to quit the habit.
This guidance and assistance can include:
– Discussing various methods of quitting
– Assisting in putting a quitting plan in place
– Supplying contact details for counselling and quitting groups
Successfully quitting smoking is invariably a matter of a person's own desire and will power but any help in the process should always be welcomed. Support groups can be of tremendous benefit.
Your dentist help you stop smoking by putting aspiring quitters in contact with these groups as well as supplying other helpful resources.
Find out more about how a dentist can help quit smoking at https://yourdentalhealthresource.com/can-your-dentist-help-you-stop-smoking/
Back to Blogs
Treatments
Taking your smile in a positive direction
When it comes to a friendly, caring, and professional dentist in Cheadle Hulme, you won't find better than Cheadle Hulme Dental and Cosmetics. Why not book an appointment by contacting us directly at 0161 486 0743? We look forward to welcoming you.
View our treatments