17 June 2021
Risks of Untreated TMJ Disorders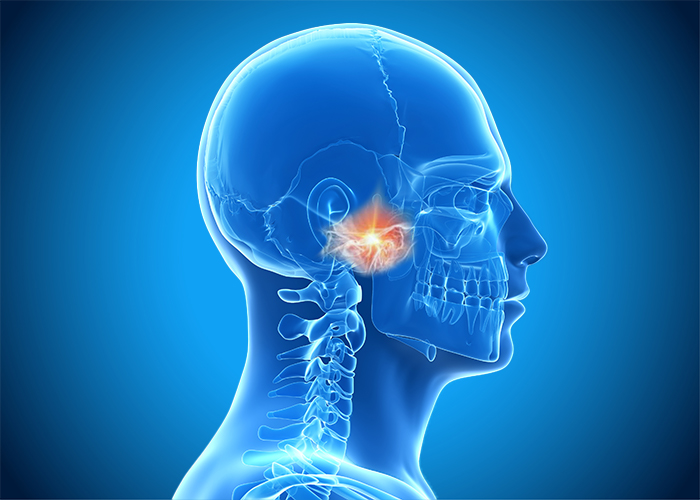 The temporomandibular joints, often abbreviated to TMJ, connect the lower jaw (mandible) to the skull and are the hinges that allow a person to open and close the mouth. TMJ disorders have a wide array of causes but when the joints are not functioning correctly the damage caused can be severe.
Early warning symptoms can range from mild discomfort or pain to difficulty in chewing or clicking and grinding sounds when the jaw is manipulated. Early diagnosis and treatment by a dentist is crucial as TMJ disorders will not simply rectify themselves and the problem can progress and lead to:
Degenerated Cartilage. The cartilage which gives the TMJ its flexibility can deteriorate over time.
Tinnitus. This condition which causes a constant ringing in the ears can often accompany TMJ disorders and can seriously impact on the quality of life.
Damaged Tooth Enamel. TMJ disorders often lead to teeth grinding which can damage tooth enamel causing sensitivity, gum inflammation and even tooth loss.
Chronic discomfort or pain in the form of headaches, jaw aches or ear pain are all consequences of TMJ disorders. Most TMJ issues can be successfully treated by your dentist but it is prudent to seek professional help sooner rather than later. Find out more at https://yourdentalhealthresource.com/the-consequences-of-untreated-tmj/
Back to Blogs
Treatments
Taking your smile in a positive direction
When it comes to a friendly, caring, and professional dentist in Cheadle Hulme, you won't find better than Cheadle Hulme Dental and Cosmetics. Why not book an appointment by contacting us directly at 0161 486 0743? We look forward to welcoming you.
View our treatments