08 April 2016
Root Canal Treatment – What Is It And What Does It Involve?
If you're experiencing pain when eating or drinking, your tooth hurts when you bite or chew, or your face is swollen, then chances are you could have a tooth pulp infection. If this is the case then you might need  Church Road Dentist Dr Shi Karim and his team can help.
Root canal treatment (otherwise known as endodontics) is a specialised form of Manchester dental hygiene and therapy. It involves removing the infected dental pulp from the root canal system contained within the tooth. Tooth pulp is made up of soft tissue, including blood vessels and nerves, that acts as the heart of a tooth. However when tooth pulp becomes infected by bacteria, it begins to die. As it does so, not only does it start to kill off the tooth itself, but the bacteria can multiply and spread. When the tissues around the end of the tooth become swollen and red, the tooth becomes incredibly painful as it forms dental abscesses.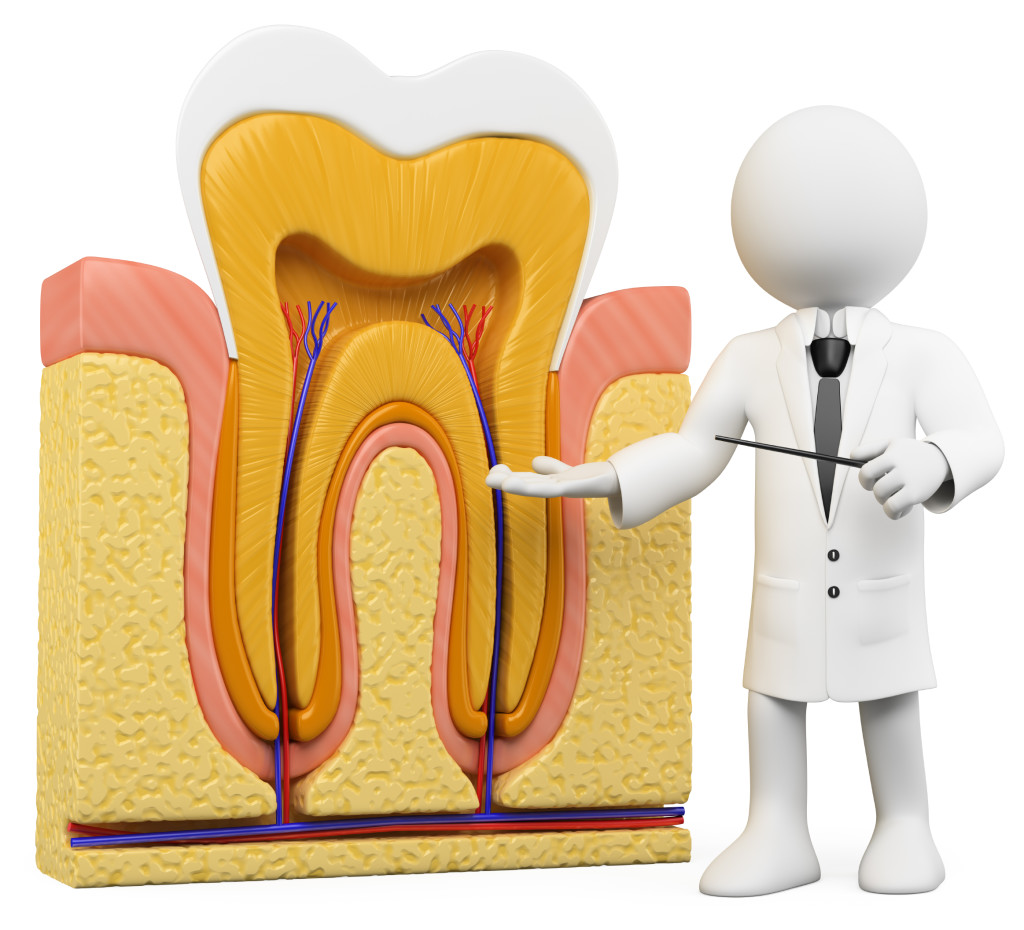 So what can be done?
In essence the dentist has two choices; extract the infected tooth, which is normally carried out as a last resort, or try to save it using root canal treatment. In Manchester at our our team will assess the situation using a series of X-rays which can determine whether (A) infection is present and (B) to what extent it's spread.
So how is a root canal performed?
Firstly the patient is given painkilling medication to numb the area. This is usually carried out using local anaesthetic. Next the dentist places a small rubber sheet (known as a dam) around the tooth to make sure it's dry during treatment. This also prevents the patient from swallowing any chemicals the dentist may use.
The dentist then accesses the soft pulp through the top of the tooth known as the crown. He'll look to remove any infected pulp contained within. If the patient has developed a dental abscess this can be drained at the same time.
After all infected pulp has been removed the next step is to enlarge the canal where the pulp is housed. This may take several visits to the clinic. When this is done the canal is then filled with a sealant and closed.
As you can see, this form of  is not ideal because once the infected pulp has been removed and sealed, all the person is left with is the shell or exterior of a working tooth. In some cases the tooth may darken because it has no inner workings. However the dentist may be able to use teeth whitening treatment to maintain it's natural colour. In addition root-filled teeth are also weaker than healthy teeth which makes them more prone to cracking. For this reason the dentist will usually suggest placing a crown over the tooth to protect it further.
In reality a root-filled tooth isn't an ideal solution, but it does mean that the tooth will usually last a further 8-10 years before it needs replacing. What's more, in most cases it shouldn't cause any more pain because depending upon what was removed, there mightn't be much of the inner tooth left.
If you'd like to find out more about root canal treatment Manchester or would like to know about any of the other preventative, restorative, and cosmetic dental treatments that we offer, then visit our website at.
Alternatively you can contact our Church Road dentist on 0161 486 0743  to arrange a free, no-obligation consultation. Remember, you should never have to put up with tooth pain. Instead contact Church Road Dental and Cosmetics who can help.
Back to Blogs
Treatments
Taking your smile in a positive direction
When it comes to a friendly, caring, and professional dentist in Cheadle Hulme, you won't find better than Cheadle Hulme Dental and Cosmetics. Why not book an appointment by contacting us directly at 0161 486 0743? We look forward to welcoming you.
View our treatments