01 June 2017
Skin Clinics Manchester – How They Perform Non Surgical Brow Lifts
Aside from contacting us for dental implants Manchester or because you need a Manchester emergency dentist, did you know that you can also talk to us about non-surgical brow lifts? It's true! Here at Church Road Dental and Cosmetics we're one of a number of skin clinics Manchester offering this type of treatment. But what exactly is it and what does it involve? Let's take a closer look.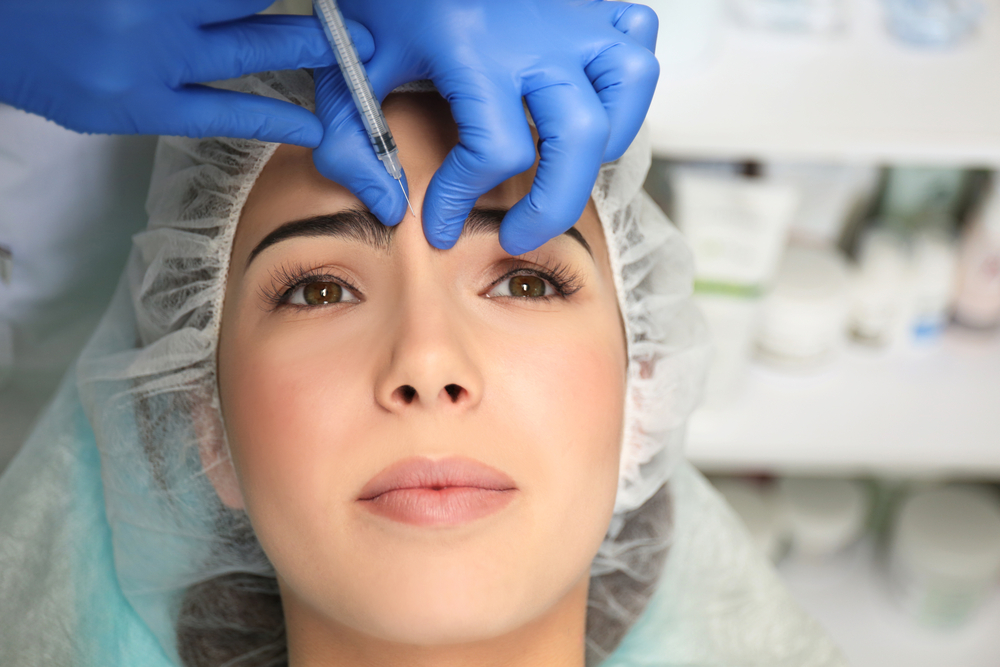 When we get older the first signs of ageing are normally noticed in the brow area. When the skin of the brow and forehead start to sag, the eyelids appear heavier and your eyes can often appear smaller. In some cases the sagging brow can start to obscure your vision. Of course, one option is to undergo a cosmetic surgical brow lift procedure and while many people do, it remains expensive and recovery time can often take weeks. What's more, if you aren't particularly good with surgical procedures then the only option is surely to grow old gracefully!
The good news is that this isn't the case and in fact there is a quicker, less expensive way to leave the area around your brow rejuvenated, and that's with a non-surgical brow lift. In fact it's one of a growing number of so called 'lunchtime rejuvenation' techniques that fits in with today's society alongside teeth whitening and lip fillers. Because of this it's becoming increasingly popular
So how does it work?
In essence patients book an appointment with any one of a number of skin clinics in Manchester and during the hour long session will be injected with a dermal filler or hyaluronic acid (HA). This is found naturally in the body in small concentrations so it's completely safe to use. When injected into specific areas it acts like a cushion and supports or plumps up the facial tissues, preventing sagging. In addition HA also carries water to the skin's surface keeping it moist and supple. When injected near the brow line it works to plump up the area and as a result will lift the brow a millimetre or two giving the patient a more youthful appearance.
Permanent or Non Permanent – Which should I choose?
There are several types of injectable filler in use and they come in
Temporary (non permanent)
Semi Permanent and
Permanent variations
The most commonly used form of injectable is the non-permanent variety because its effects are temporary and can easily be reversed. On the contrary, permanent injectables or fillers can only be removed surgically, so this is something that you'll need to consider. In any case a skilled cosmetic dentist will recommend the type of filler that's best suited to you. Typically patients can expect 4-6 months from a temporary non-permanent filler with regular 'top up sessions to keep you looking and feeling great
Before the injections take place a topical anaesthetic cream is usually applied which numbs the area. In some instances it can also be incorporated into the filler material when injected. Next a small thin needle is used to deliver tiny amounts of filler into pre-selected areas of the brow and forehead. By using multiple small injections it's far easier for the filler to be distributed evenly.
What are the advantages of a non-surgical brow lift using injectable fillers?
The main advantage over a surgical brow lift is that there's zero downtime. In fact patients can visit us in their lunch hour and go back to work in the afternoon. It's nothing like undergoing dental implants in Manchester where downtime is the norm. Instead it's a relatively pain-free process with immediate visible results. For this reason it would suit anyone looking for quick fix results.
What about disadvantages?
Some side effects such as tenderness, redness, and slight bruising are common immediately after treatment but normally these wear off after one or two days. In the meantime any imperfections are usually disguised using normal everyday make up.
If you're looking for an instant fix solution to a common ageing problem then come and talk to the team at Church Road Dental and Cosmetics about a non-surgical brow lift. As well as dealing in dental implants Manchester or acting as your 'go to' Manchester emergency dentist, we have one of the best skin clinics Manchester right here under the same roof. Our cosmetic dental team are highly trained and very experienced, and as such we guarantee that you'll be in safe and secure hands. To book your consultation with Dr Karim and the team, contact us on 0161 486 0743 today.
Back to Blogs
Treatments
Taking your smile in a positive direction
When it comes to a friendly, caring, and professional dentist in Cheadle Hulme, you won't find better than Cheadle Hulme Dental and Cosmetics. Why not book an appointment by contacting us directly at 0161 486 0743? We look forward to welcoming you.
View our treatments