28 December 2015
Smile Dentist Manchester- Fixing More Than Just Your Smile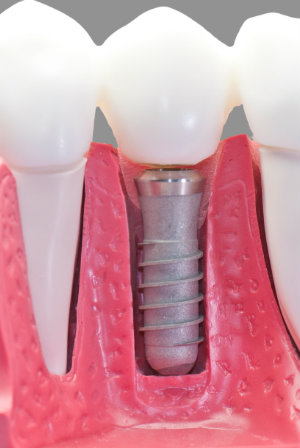 As a private dentist Cheadle Hulme we know that there's nothing more effective, more lifelike, and more permanent than dental implants. In fact, at our Church Road dental practice Manchester, this is one of the most popular procedures that we offer, and not without good reason. Aside from restoring your smile, dental implants have a significant number of other benefits that can also help with both body and mind. Let's take a closer look.
The psychological transformation
As a  patients come to us because they long to restore their faded smile back to the way it once was. While the aesthetic transformation is normally obvious long before the final crown is placed, what might not be immediately apparent is the psychological transformation that often occurs.
Many people seek dental implants out of desperation. Either because they have missing teeth that show when they smile or because they have encountered a pretty miserable experience with dentures. By this time a person's self confidence is often badly knocked; but in addition, because they're already self conscious about either slipping dentures or an abundance of gaps in their smile where teeth are missing, their self esteem may also be at an all time low. So much so in fact that some people withdraw completely from social gatherings because they feel embarrassed.
When a patient receives dental implants, their new teeth not only make them appear more youthful, but they can now eat, speak, and smile naturally once more, just as they did before they lost their teeth. Not only do they get their great looking smile back, but also their confidence and self esteem. In fact many patients who have visited our have stated just how much dental implants have changed their lives for the better.
The health transformation
Aside from the psychological transformation dental implants can also bring about an improvement on their overall health. After a visit to a smile dentist, Manchester patients undergoing treatment for dental implants will find that they can eat pretty much anything they like. This is in sharp contrast to someone with missing teeth or dentures where certain crunchy foods might well be impossible to eat. Instead, because of the strength, durability, and permanent placement of dental implants, patients can now chew on foods such as lean meat, crunchy fruits and vegetables, nuts and seeds, all of which offer a healthy alternative. Inevitably this means that patients can decide to adopt a healthy eating lifestyle should they choose to. What's more, because implants make chewing easier, the maximum amount of nutrients are extracted from all foods, thus helping to maintain an all-round healthier body.
As you can see a visit to our can certainly restore your smile, but the truth is that dental implants can help to fix so much more. If you've got missing teeth or are unhappy with your dentures, then why not book yourself an appointment at our Church Road dental practice Manchester where you can talk to us about a long-term permanent solution to your dental problems. To book your consultation either visit our website at  or contact us directly on 0161 486 0743 today, and start the ball rolling towards a healthier, happier you.
Back to Blogs
Treatments
Taking your smile in a positive direction
When it comes to a friendly, caring, and professional dentist in Cheadle Hulme, you won't find better than Cheadle Hulme Dental and Cosmetics. Why not book an appointment by contacting us directly at 0161 486 0743? We look forward to welcoming you.
View our treatments