30 July 2018
Smile Dentist Manchester – Making Dreams Come True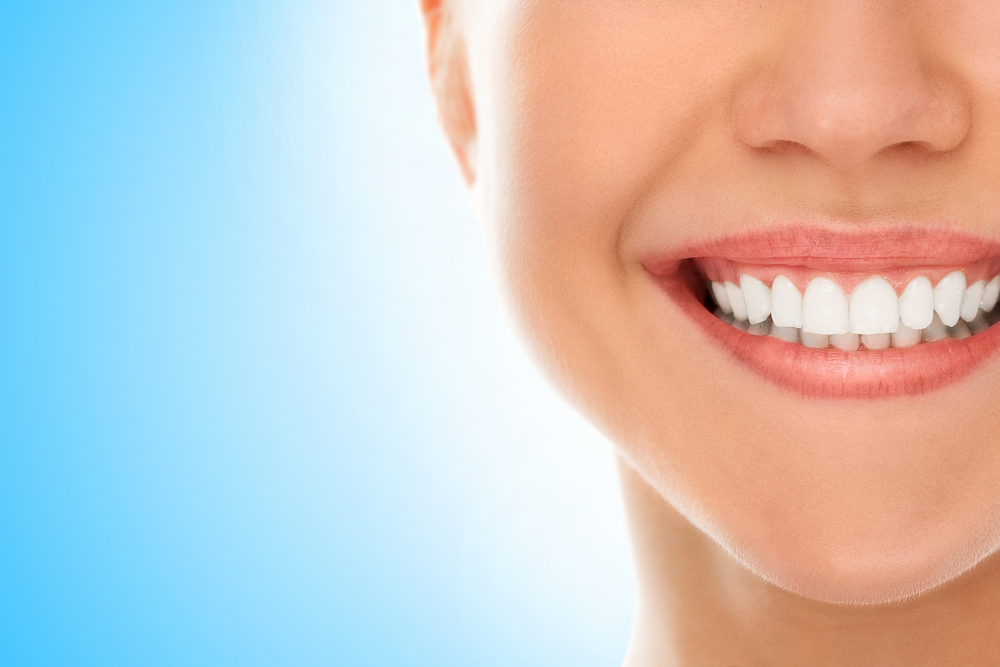 We're not known as the smile dentist in Manchester without good reason. Our friendly dental team has the necessary skills and experience to restore an unsightly smile and turn it into a thing of beauty. Whether this involves orthodontics, dental crowns, veneers, or dental implants, Manchester patients can rely on our Church Road dental practice to help them achieve their dream smile.
The power of a smile
A smile is far more than a facial expression. Have you ever noticed how the act of smiling lifts your spirits and makes you feel happier in yourself? In fact, smiling is infectious and makes those around you feel more inclined to smile too. But what if your smile is misaligned, you've got missing teeth, or your teeth are discoloured? Don't worry, the smile dentist in Manchester can fix it!
How do we do it?
At Church Road dental practice we specialise in enhancing, correcting, and restoring smiles using a wide range of orthodontic, restorative and cosmetic treatments. By listening to your requirements we recommend the best treatments to not only make your smile more attractive but to improve your dental health too. Our suggestions are also designed to fit into your lifestyle and budget. We know from experience that our carefully tailored treatments will have a positive impact on your appearance and your confidence.
What can we do?
Replace missing teeth
The great thing about modern dentistry is that we really can fix most smiles. Say you're missing one or more teeth. Whereas once, the only solution would have been a partial denture or a bridge, both of which have their downsides; nowadays we can utilise dental implants. Manchester patients can benefit from a contemporary treatment which places implants directly in the jawbone
where after a period of time they fuse with the surrounding bone to become a permanent part of the body. Topped with a dental crown, or used to support a fixed bridge or dentures, it's the next best thing to having your own teeth back again.
Straighten teeth
Perhaps for whatever reason you never had your teeth straightened when you were a child and now you hate your crooked smile. Well the good news is that the smile dentist in Manchester can discuss various teeth straightening options which are more discreet, more comfortable, and often faster than the old style metal braces you missed out on when you were a kid. 6 Month Smiles for instance, is a modern style brace that's intended to straighten just the teeth that are visible when you smile, and, as the name suggests…… the treatment is usually completed in 6 months or less!
For those of you who simply can't bear the thought of braces, we also provide Invisalign treatment. This is a clear aligner system which fits over the teeth and is virtually invisible to others. One of the most exciting parts of this particular treatment is that Church Road dental practice patients can view their new smile on screen before they even start their treatment. Now if that isn't enough to give you the motivation you need to do something about your crooked teeth!
Correcting imperfections
While your teeth may not need orthodontic treatment you may be concerned about individual teeth that are uneven, crooked, chipped, gapped, discoloured, or protruding. Our smile dentist in Manchester can correct all of these concerns with porcelain veneers. These are thin shells of porcelain which are applied to the outer surface of teeth concealing any imperfections below. The number of veneers you will have depends on the degree of perfection that you're aiming for. Typically we use 4-10 veneers on the front teeth and whiten the remainder to give your smile a lift.  Usually, veneers are placed in multiples of two, working from the centre outwards for symmetrical purposes. The best thing about veneers is that they usually only require 2 appointments at our Church Road dental practice.
Smile makeover
A smile makeover is when a patient undergoes several cosmetic treatments in order to get the smile of their dreams. Depending on the type and number of treatments required, a smile makeover can take anywhere from a couple of months to a couple of years, if orthodontics is necessary. Treatment which might be included in a smile makeover includes:
• Fast acting braces or aligners
• Dental Implants in Manchester
• Veneers
• Crowns
• Teeth whitening
• White Fillings
Since every patient is different, no two smile makeovers are the same. Our smile dentist in Manchester will recommend the necessary procedures involved in order to achieve your end goal and draw up a bespoke treatment plan detailing the procedures and estimated time frame.
Who knows, once you've had your smile makeover you might also want to consider facial aesthetics such as Botox and fillers to enhance your smile further. Remember, it's your makeover and your choice of treatments.
If you're unhappy with your smile then come and talk to the team at the Church Road dental practice. Whether you need a couple of new crowns, teeth whitening, or dental implants, Manchester residents can rely on the Smile Dentist in Manchester for all their dental needs. Call us today on 0161 486 0743 and take the first steps towards your dream smile.
Back to Blogs
Treatments
Taking your smile in a positive direction
When it comes to a friendly, caring, and professional dentist in Cheadle Hulme, you won't find better than Cheadle Hulme Dental and Cosmetics. Why not book an appointment by contacting us directly at 0161 486 0743? We look forward to welcoming you.
View our treatments