14 August 2017
Smile Makeovers Manchester – Let Us Help You Smile with Confidence
Here at Church Road Dental, we're dedicated to creating confidence by transforming your teeth with our state-of-the-art treatments in smile makeovers. Manchester residents no longer have to feel ashamed of their teeth with our extensive range of cosmetic treatment options.
Rest assured you'll meet with a private dentist in Manchester, to discuss which cosmetic dental treatments are right for you and what results you're hoping to achieve. We'll always outline exactly what happens at each treatment stage and answer any questions you might have on the procedures involved. We'll help you reach your goal with a combination of treatments, so from tooth whitening to dental implants, Manchester residents are assured of a truly beautiful smile once and for all.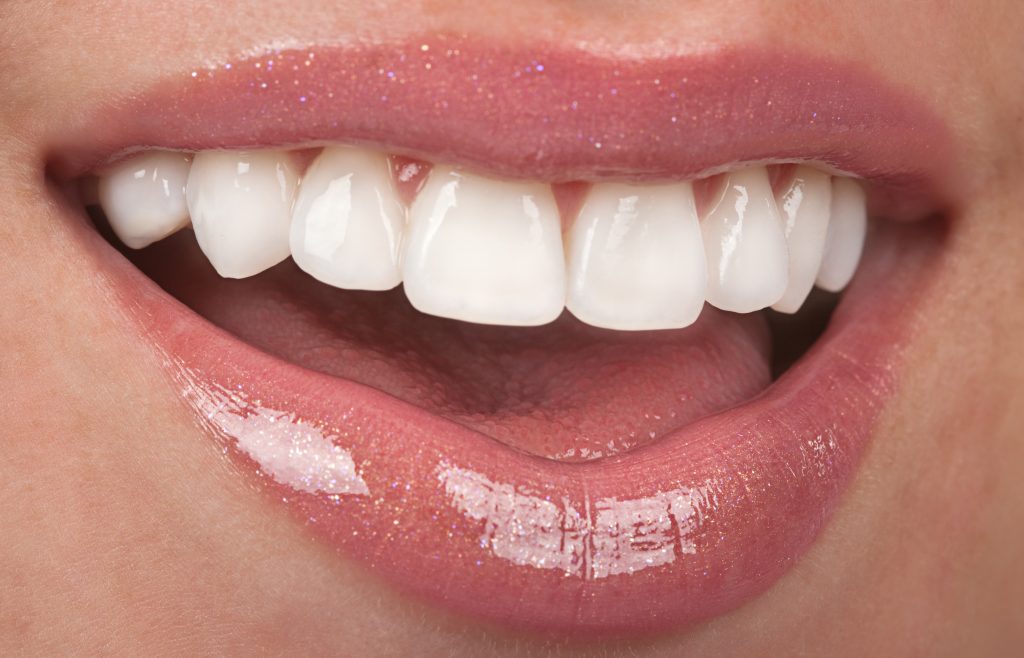 First, what exactly is a smile makeover?
Unfortunately, many people lack confidence when smiling and are concerned about the negative impact this has on their day-to-day life. That being the case, our smile makeovers in Manchester are a series of cosmetic treatments aimed at improving the shape, colour, and condition of a person's teeth, the alignment of their jaw and tooth structure, and can also include the replacement of missing teeth.
For each individual, treatments to improve the smile will differ, so the only way to find out for sure what's involved in changing your smile is by booking an appointment with our private dentist. Manchester residents have nothing to lose by finding out what improvements could be made, as all initial consultations are free!
So what dental problems might a Smile Makeover be recommended for?
Discoloured teeth
If you suffer from stained teeth, whether it's as a result of age, diet, smoking or other factors, a smile makeover in Manchester can restore your appearance. Teeth whitening improves the colour of stained teeth or if necessary, veneers and crowns may be used.
Alignment issues
 If you're unhappy with the alignment of your teeth and feel they're over crowded, then orthodontic brace treatments such as Invisalign or 6 Months Smiles can help improve tooth position and alignment.
Spacing
If you have gaps in your teeth and you'd prefer to close them, you can choose from a variety of dental cosmetic treatment such as braces, veneers, crowns or dental implants.
Missing teeth
Patients with missing teeth are often ashamed of their smile and this affects their confidence. Our private dentist in Manchester can replace your missing teeth using dental implants or bridges.
Chipped, uneven or cracked teeth
For people with teeth that are uneven, broken, cracked or chipped, their smile can be restored using veneers or crowns in order to drastically change and improve the appearance of their smile.
Tooth Length and proportions
Everyday wear and tear, plus the effects of ageing can detract from a youthful looking appearance. Creating a balanced smile may mean restoring teeth to their proper proportions. To do this we can work together to lengthen or shorten teeth by reshaping them using composite or porcelain veneers.
As you can see, there are many issues that a smile makeover can treat, but let's take a closer look at three of the most common:
Tooth Whitening
It's common for our teeth to become stained and discoloured, especially as we age. This is particularly worsened by our modern diets and lifestyles too, such as drinking red wine, coffee and/or smoking.
Whitening your teeth is an easy, quick and effective way to brighten your smile by up to 10 shades. It's a great non-invasive method to help you feel more confident about your smile by making it look instantly brighter, whiter and fresher. For your convenience, we offer both in-surgery and at-home whitening treatments, so you can choose which best suits your needs.
Veneers
Dental veneers are wafer-thin shells of porcelain that are designed to cover the front surface of your teeth. They're purely cosmetic and are commonly used to fix minor issues with colour, size, length or shape of the teeth. You might be suitable for veneers if your teeth are chipped and broken, worn down, uneven or slightly misaligned.
Porcelain veneers create a polished appearance and are always colour-matched to the rest of your teeth so they look and feel natural. What's also great is that porcelain veneers are stain resistant, so now you can drink coffee, red wine or tea without having to worry about your teeth
That said, it is worth remembering that a thin layer of enamel must be removed in order to place the veneer, meaning the process can't be reversed. However, you can rest assured that our private dentist Manchester has been fitting natural looking veneers for many years to help transform our patient's smiles.
Dental Implants
Many people with dental implants will certainly agree that this dental revolution has transformed their lives. For people with missing teeth, this treatment allows you to have the comfort of natural teeth, meaning you can eat, talk and laugh while no longer feeling ashamed or embarrassed about your teeth.
So what are dental implants exactly?
Implants are titanium posts that replace the root of a tooth and sit below the gum line. They're surgically inserted into the jaw and quickly begin to fuse with the adjacent bone. Once healed, they can be capped with natural looking crowns, bridges or dentures for a long lasting solution to missing teeth.
With dental implants, Manchester patients soon rediscover the strength, function, and appearance associated with natural teeth.
By combining restorative dentistry and smile makeovers, Manchester patients not only improve their self-image but also the health and integrity of their teeth too. To arrange a consultation with our private dentist in Manchester and discuss your desired results, contact us today on 0161 486 0743. Visit our website www.cheadlehulmedental.com for before and after photos on treatments such as veneers, tooth whitening, and dental implants. Our Manchester-based Church Road team look forward to meeting you and transforming your smile.
Back to Blogs
Treatments
Taking your smile in a positive direction
When it comes to a friendly, caring, and professional dentist in Cheadle Hulme, you won't find better than Cheadle Hulme Dental and Cosmetics. Why not book an appointment by contacting us directly at 0161 486 0743? We look forward to welcoming you.
View our treatments