22 April 2019
Smiles Dental in Manchester – How to achieve a Smile Makeover and What It Costs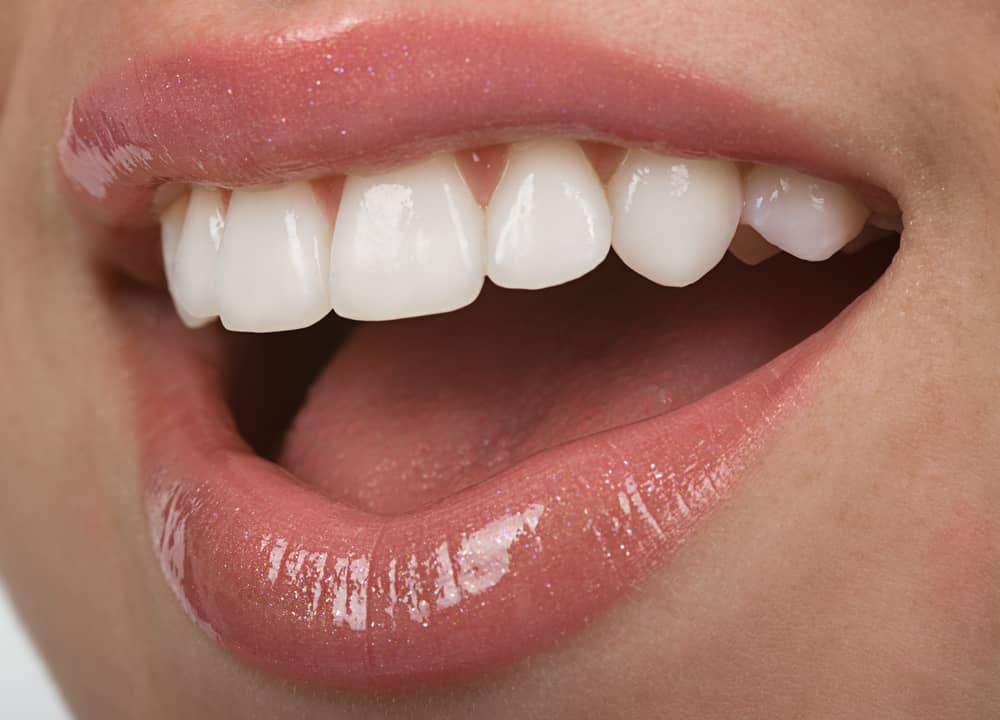 With the recent stream of makeover shows to hit our TV Screens dentists are now being asked to go that extra mile in order to create perfect smiles. Dental Manchester patients are spending more on creating the perfect look than ever before.
While treatments like dental veneers, teeth whitening, composite bonding and dental implants in Manchester, bring out the best in the teeth, cosmetic injectable treatments such as dermal fillers and Botox, offer Manchester patients the chance to frame their smile perfectly. Collectively, when two or more cosmetic dental treatments are used to improve the look and feel of a smile, they're known as a smile makeover.
Cosmetic dental makeovers are performed for many reasons, but the main consideration here is that they can be individually customised to take into account a patient's needs and requirements, so usually no two makeovers are the same. Some of the components that our Smile dentist here in Manchester will take into account are factors like:
• Facial appearance – Is it balanced and well-proportioned?
• Skin tone – What are the best treatments to enhance that?
• Hair colour – Likewise, what cosmetic dental treatments will bring out the best in your hair colour?
• Teeth – Including colour, width, size and shape and length
• Lips – Could they provide a better framework for the teeth?
• Gum tissue – Is the right amount of gum tissue showing when the patient smiles?
Then of course, there's you! What is it that you really dislike about your smile? Is it your less than white teeth? A gummy smile perhaps, or the worryingly prominent jowl lines that have recently appeared? Whatever your aesthetic issues, a good cosmetic dentist who regularly performs smile makeovers will take into account your considerations in order to bring together a workable treatment plan.
Talking of treatment plans…let's take a closer look at the aspects of your treatment that your chosen smile makeover dentist might review with you.
Tooth colour – If you have amalgam (silver) tooth filings your dentist might suggest swapping them for composite white fillings to create a more seamless look. What about teeth staining? Of course, professional teeth whitening can improve the colour of your teeth, but what about if the staining is ingrained? In this case they might suggest porcelain dental veneers. These can be used to hide any problematic staining and bring about a more youthful smile.  Our dentist here at Church Road Dental and Cosmetics will work with you to select the perfect teeth shade for a flawless, natural look. Unless you're adamant on an unnaturally white smile, smile colouration will normally take into account factors like skin and hair tone which will bring out the best in your overall look.
Unnaturally spaced or misaligned teeth – Let's face it, when it comes to smiles, dental Manchester patients will know that crooked or an unevenly spaced tooth or teeth can ruin the look of an otherwise perfect smile. For this reason our dentist might suggest a short course of adult orthodontics including discreet clear aligners to bring the teeth back into near perfect alignment. Alternatively, if the tooth is only slightly out of alignment, then a dental veneer has the ability to make the tooth appear more uniform to complete the smile.
Missing teeth – Research shows that 27 million adults have at least one missing tooth. So if you have a gappy smile, then you're definitely not alone. As well as impacting on the look of your smile, a missing tooth or teeth can increase the risk of further tooth decay and affect how you chew food. Thankfully you have several options….
While a conventional bridge or partial dentures can be fitted, dentists may also suggest dental implants. Manchester dentists all agree that they're by far the best way to replace a missing tooth gap because aside from creating a standalone tooth structure that best mimics a natural tooth, they have the ability to stop the bone loss process that occurs when teeth are missing. This prevents further problems from happening, later on down the line.
Smile harmony and balance – While your teeth are the centrepiece of your smile, let's not forget the gums, lips, and face surrounding them. Having perfectly reformed teeth and an unbalanced smile would be like placing a priceless work of art in a cheap plywood frame. So as cosmetic dentists like to look at the whole picture, a full smile makeover extends to restoring harmony and balance outside of the teeth too.
This involves procedures like quick laser recontouring to reduce a gummy smile, while thinning lips can be plumped to perfection safely using cosmetic injectables such as dermal fillers. Also, Botox offers Manchester patients the chance to eradicate many of those annoying frown lines, jowl lines, and crows feet that are ever present when you show expression.
So now you know what treatments make up a smile makeover, what about smile treatment costs?
As you can imagine, there is no one-size-fits-all cost. Instead, because each treatment is likely to be varied, so too are the costs. While one patient may for example, want several amalgam (silver) filings replaced with white ones costing a few hundred pounds, another may need several dental implants, veneers, teeth whitening and some Botox to complete the look, running out at well over £10,000.
As a rule of thumb, there are factors that you'll need to take into consideration which can at least, determine a rough cost. These are as follows:
• The number of teeth that need to be worked on in order to achieve the desired result
• The material and components used – Precision dental implants in Manchester for example are going to be more expensive than a conventional dental bridge or denture. Alternatively, porcelain veneers are likely to work out more costly than composite varieties.
• The number of procedures – Naturally the more procedures carried out in order to complete your perfect smile, the more costly it's likely to be.
• The experience of the dentist and his/her location
I guess you could say that a smile makeover is as reasonable or expensive as you want/need it to be.
That said, many dentists do offer a variety of flexible payment options allowing patients to pay for treatments over a period of time, so it doesn't always have to be that much of a financial wrench to achieve the smile you've always wanted.
If you'd like to find out more about the best way to enhance smiles, Manchester-based Church Road Dental and Cosmetics can help. With years of experience in perfecting smiles, isn't it about time we assisted you? Contact the team today on 0161 486 0743 to book a consultation.
Back to Blogs
Treatments
Taking your smile in a positive direction
When it comes to a friendly, caring, and professional dentist in Cheadle Hulme, you won't find better than Cheadle Hulme Dental and Cosmetics. Why not book an appointment by contacting us directly at 0161 486 0743? We look forward to welcoming you.
View our treatments