08 March 2022
Start Children's Dental Health Care Early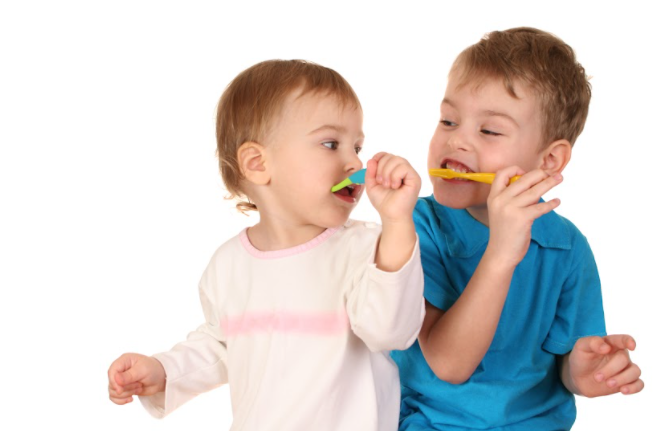 Although a child's first tooth doesn't normally appear for the first six months, this does not mean that dental care should not begin earlier.
In the first months, the child's gums should be wiped with a clean, soft, moist cloth after every feeding and the first teeth can be gently brushed — and even flossed when teeth begin to touch, to keep them healthy. A dental health routine can be built up as follows:
1. Brushing – Between the ages of three and five, a child develops motor skills and can be taught how to hold a toothbrush correctly. By the age of six, brushing should be a normal everyday routine for all children.
2. Flossing – Children can be taught to floss from as young as five, although they may not master the correct method until the age of eight or even older.
3. Dentist – Children should be taken to a dentist as soon as the first teeth appear. They should get used to treating check-ups and visits to the dentist as part of a normal routine and not something to fear.
Visiting a dentist can be traumatic for many children so it is important for parents or fosters to create a positive experience by selecting a kid-friendly dentist with a proven history of treating children.
Find out more at https://yourdentalhealthresource.com/when-should-you-start-teaching-your-child-dental-health-habits/
Back to Blogs
Treatments
Taking your smile in a positive direction
When it comes to a friendly, caring, and professional dentist in Cheadle Hulme, you won't find better than Cheadle Hulme Dental and Cosmetics. Why not book an appointment by contacting us directly at 0161 486 0743? We look forward to welcoming you.
View our treatments