28 May 2013
Straight Teeth White Smile
Invisalign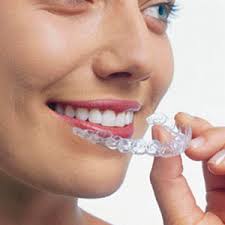 Invisalign is fast becoming the orthodontic treatment of choice for busy career people, those in the public eye, or those who simply do not wish anyone to know they are having orthodontic treatment.
It is a highly discreet clear brace which is almost undetectable when in.
Invisalign works as a series of clear aligners which are moulded to fit your teeth exactly. Each aligner exerts a gentle movement which slowly eases your teeth into a more desirable and aesthetic position. Many people opt for Invisalign as  it is virtually impossible to detect when in and it is removable which is perfect for a busy  lifestyle. Invisalign is very comfortable to wear and  only needs to be taken out to eat meals and when drinking.
Your Invisalign treatment begins with a visit to our smile advisor for a free consultation appointment to assess your case and discuss the best treatment options for you. Then you will see one of our highly qualified dentists who will make sure you are suitable for treatment and take impressions. These then go off to the specialised laboratory who will work on your case. This is sent back to us in an animation called "clincheck" which shows how your teeth will move and the end result.  We then get you in a few weeks later for the aligner to be fitted and to give you special instructions on how to care for it during your treatment with us. Your invisalign treatment will involve monthly visits to us so we can check the movement of your teeth and fit the next set of aligners. Once your Invisalign treatment is completed we will give you a set of retainers to keep your teeth in their new position.
To complete your new smile we  will whiten your teeth  so you will have the straight white smile you always wanted.
Why not take advantage of our summer  " Straight Teeth White Smile" offer with 10% discount off the price and with prices starting as low as £1,600.00 you could have the summer smile you always dreamed of.
If you would like to book in for your free consultation please don't hesitate to call our friendly team on 01614860743 or email [email protected] and we will be happy to arrange this for you.
Back to Blogs
Treatments
Taking your smile in a positive direction
When it comes to a friendly, caring, and professional dentist in Cheadle Hulme, you won't find better than Cheadle Hulme Dental and Cosmetics. Why not book an appointment by contacting us directly at 0161 486 0743? We look forward to welcoming you.
View our treatments