20 January 2017
Teeth whitening Manchester – What Are Your Options?
Did you know that the most popular form of cosmetic dentistry in the world is teeth whitening. Manchester for example has a multitude of dental practices all offering this service, and it isn't the only city. In fact nowadays, wherever a person resides they probably won't have to travel far to get their teeth whitened. It really is big business.
For the purposes of this article however we want to talk about in-office procedures such as laser teeth whitening in Manchester and whitening procedures that you can carry out in the comfort of your own home.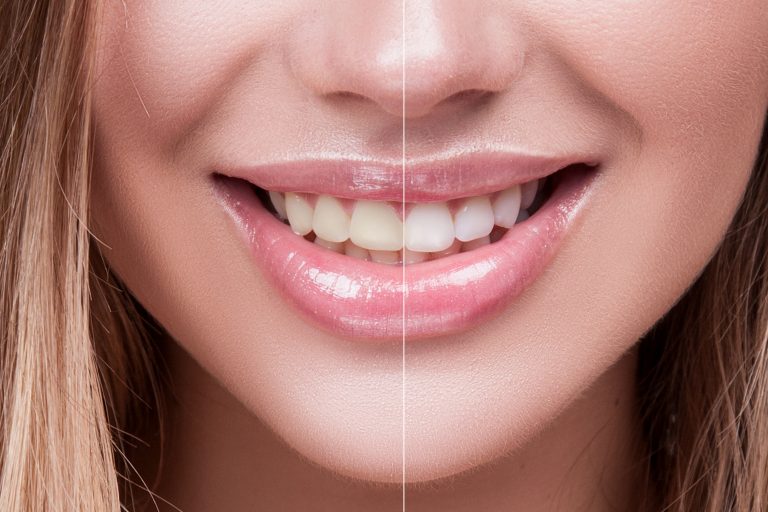 Before we go into greater detail however, let's talk about why someone might have their teeth whitened. There are many reasons. It could be that a patient is about to undergo dental implants Manchester and is looking to whiten their remaining natural teeth as part of an overall smile restoration process. Alternatively, it could be that they have an upcoming engagement such as a reunion, a date, or a job interview and want to create the best impression. Or they simply need a confidence boost. Whatever the reason teeth whitening is a safe, non-surgical, quick fix solution that delivers results
Now we know some of the reasons behind why people opt for teeth whitening, what are their options?
Chair-side teeth whitening
As the name suggests chair-side teeth whitening is carried out in the dental practice by your dentist. It's also referred to as power whitening, power bleaching, laser teeth whitening, or professional whitening. Since the process takes place under carefully controlled conditions, it involves higher concentrations of the bleaching gel. Because of this, results are immediate. In fact most patients see vastly improved results in just one 45 minute session.
So how does it work?
Firstly your teeth are given a clean to remove any debris or particles that might hinder the process. Next a liquid resin is painted onto the gum area. This acts as a barrier to prevent the bleaching gel from getting onto the gums. The bleaching gel (containing hydrogen peroxide) is then brushed onto the teeth and is kept on for between 15 and 30 minutes. After this it's washed off and fresh gel reapplied for additional periods of up to 30 minutes until the teeth have reached the desired degree of whiteness. In some cases a curing light is used which is thought to intensify the bleaching process, hence the name 'laser teeth whitening'. Manchester dentists have varying opinions on this however. Once the final application has done its job, the gel is removed, the mouth is rinsed out, and the shade change measured. For badly stained teeth your dentist may recommend a similar follow-up procedure.
Take Home bleaching kits
Another form of teeth whitening Manchester is take home kits. These are purchased from your dentist and instead of one chair-side application, patients are expected to carry out the treatment themselves in the comfort of their own home. It can also be used in conjunction with in-office treatments to further enhance or maintain a whiter, brighter smile. The key point to remember is that take home kits use a lower concentration of bleaching gel and therefore results are measured in days and weeks rather than minutes.
So how do they work?
Your dentist will first of all need to take impressions of your teeth. This is so that custom trays can be made. The snug-fitting trays will hold the bleaching agent and are worn over the teeth. In most cases patients using dental bleaching kits are advised to wear the trays over night for a period of 14 days. Every morning the trays are removed and the teeth should be thoroughly cleaned. Then the process is repeated again the next night until the teeth have reached the required shade.
Having brighter whiter teeth is easier now than ever before, Whether that's through quick laser teeth whitening in Manchester or using dental take home kits before undergoing dental implants, Manchester-based Church Road Dental and Cosmetics can help. If you're concerned with the colour of your teeth and feel that it's about time something was done, call us today on 0161 486 0743. We have the ability to restore your great looking smile.
Back to Blogs
Treatments
Taking your smile in a positive direction
When it comes to a friendly, caring, and professional dentist in Cheadle Hulme, you won't find better than Cheadle Hulme Dental and Cosmetics. Why not book an appointment by contacting us directly at 0161 486 0743? We look forward to welcoming you.
View our treatments