20 April 2018
The Best Alternatives to Dental Implants in Manchester
Despite the fact that dental implants are the ultimate in missing teeth replacement they won't be for everyone. Some people prefer not to undergo surgery, while others may be seeking cheaper short-term options. Alternatively, they simply mightn't be suitable candidates. Whatever the reason, the good news is that there are alternatives to undergoing dental implants. Manchester–based Church Road Dental and Cosmetics, for example, offer a variety of alternative fixes for missing teeth. So with this in mind, it's worth taking a closer look at some of them.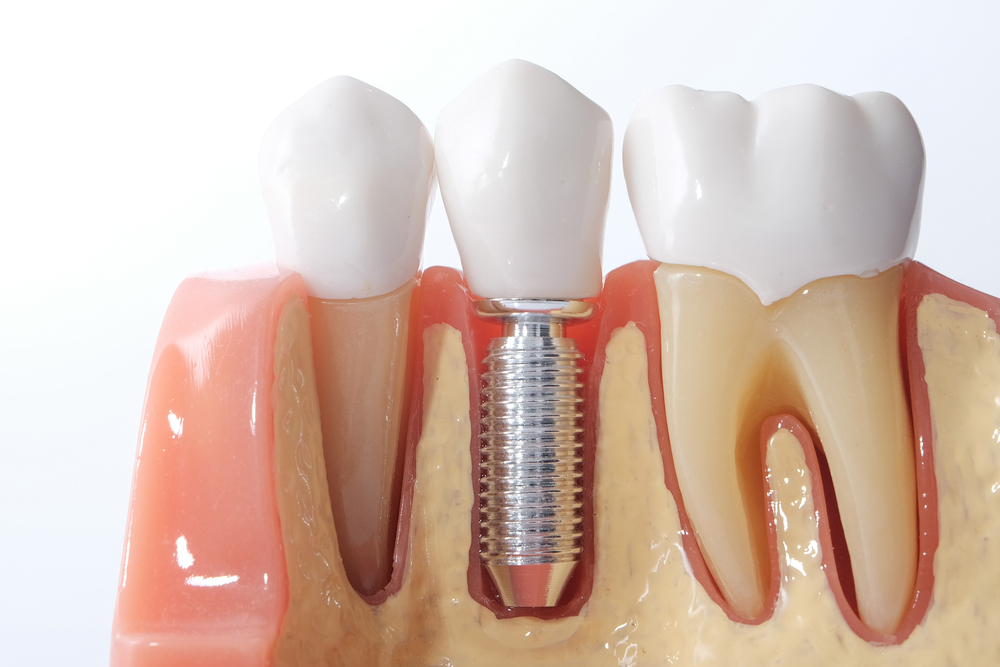 Conventional fixed bridge
When you visit a dentist in Stockport and you have the odd gap where a tooth once was then you might want to consider a fixed bridge. Fixed dental bridges have been around for years and as such this type of treatment should be offered by any dentist. Stockport residents will be pleased to know that they're a cheaper alternative to dental implants and offer a solid solution to a gappy problem.
On the flip side and unlike dental implants, fixed bridges rely on the stability of adjacent teeth because these will need to be ground down and reshaped to support the framework for the bridging tooth itself. As a result, this can compromise or weaken the healthy teeth that act as the support.
Patients might also note that a typical lifespan of a dental bridge is around 10 years, whereas anyone undergoing dental implants in Manchester, may expect their implants to last 2 or 3 times that – provided they are cared for correctly or course 🙂
Partial Dentures
Commonly known as 'partials' this type of tooth replacement is the least invasive option for missing teeth replacement. That said, they're also the least stable. Their unpredictability means that partials may (but not always) cause problems when speaking or eating. For this reason, patients needing teeth replacement help should always seek advice from their dentist in Stockport before committing.
On the plus side, partials are flexible in that they can be used to replace just one tooth or multiple missing teeth and modern day versions are incredibly lifelike. In fact, they're designed to blend in with the rest of your teeth. The prosthetic tooth/teeth are mounted on a silicone or metal plate which is then held in place by metal clasps which are attached to your remaining teeth. So once the appliance is made, it's relatively quick, easy, and painless to fit.
Full dentures
If you're in the unfortunate position of having to replace an entire row or rows of teeth and don't want to go down the dental implant route, then a full set of dentures is likely to be your only real option. Because there are no other teeth to anchor an appliance against, any other non-implant options aren't really viable.
That said, just like partials, modern-day dentures are extremely lifelike and dentists go to great lengths to get the aesthetics right, even down to gum colour and blemishes, so once in place, it can be hard to spot that you're wearing them. As a result, many patients have had years of problem-free use and go on to live healthy happy lives.
But if there aren't any teeth to anchor to…how do they stay in place?
The answer…suction!
In essence, a seal is created between the gums and the denture causing it to be held in place. However, because the lower teeth have less surface area than the upper teeth, they can suffer from slight movement problems when eating or speaking. This can lead to embarrassing situations.
In addition, the jaw naturally changes shape over time and as it does so, the denture will eventually become loose. For this reason, denture wearers will regularly need to see their dentist in Stockport to have it adjusted and eventually…replaced.
The good news about dental implants
Now you know what your alternatives are, it's worth pointing out that implant-based restorations don't just equate to replacing teeth on a 'like-for-like' basis. In addition, they can be used as a support for a bridge, a partial denture, or even to hold entire rows of teeth. What's more, because dental implants are anchored directly into the jaw, they act as stand-alone foundations in their own right. This means that no natural teeth need to be reshaped, ground down, or compromised and that's the real benefit of dental implants! Manchester-based Church Road Dental and Cosmetics advise all patients seeking teeth replacement options to come and talk to the team where we can discuss your needs in full.
As you can see, you really don't have to suffer from missing teeth and there are several options available which can help to restore both aesthetics and the chewing function of your smile. So if you have a gappy problem then visit your dentist. Stockport residents should know that we're not here to judge you but to ensure that you get the smile you really want, so however you may feel about your lack of teeth, remember we're your dentist in Stockport and can help you to put it right. To find out more, contact the Church Road Dental team on 0161 486 0743 today.
Tags: dental implants manchester, Dentist in Stockport, dentist stockport
Back to Blogs
Treatments
Taking your smile in a positive direction
When it comes to a friendly, caring, and professional dentist in Cheadle Hulme, you won't find better than Cheadle Hulme Dental and Cosmetics. Why not book an appointment by contacting us directly at 0161 486 0743? We look forward to welcoming you.
View our treatments