10 November 2020
The Oral Health Risks Of Crooked Teeth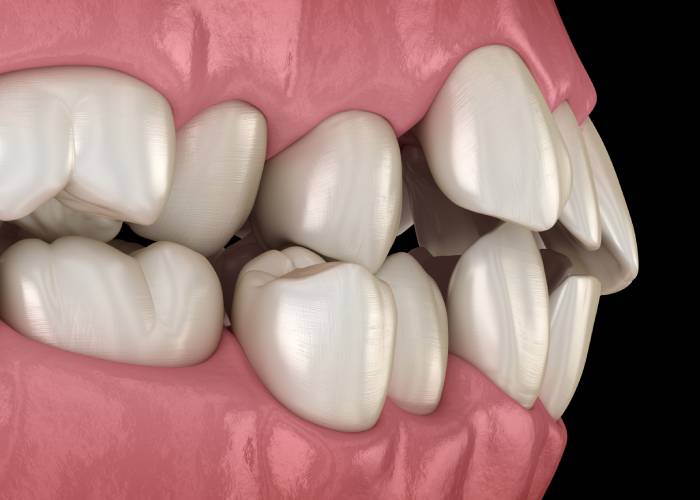 Misaligned teeth are very common and affect 9 out of every 10 people to some extent or another. Some people affected by this dental problem have it corrected to improve the appearance of their smile, while others choose not to pursue any treatment.
But did you know that crooked teeth are more than just a cosmetic problem? Not treating crooked teeth could jeopardise your oral health in several ways. Here's a list of the main risks involved:
Key takeaways:
– A higher risk of developing cavities, because misalignment can make it difficult to brush and floss effectively.
– More chances of experiencing gum irritation or gum disease due to the buildup of bacteria and plaque.
– The risk of having a misaligned bite and jaw disorders that could interfere with basic activities like eating and speaking.
If you're still undecided as to whether you should straighten your teeth or not, you should know that treatments have improved greatly over the years. Many are inconspicuous, like invisible aligners. For more details on what's the best way to restore your smile, book an appointment with your dentist today.
Read the full story here: https://yourdentalhealthresource.com/the-long-term-health-risks-of-crooked-teeth/
Back to Blogs
Treatments
Taking your smile in a positive direction
When it comes to a friendly, caring, and professional dentist in Cheadle Hulme, you won't find better than Cheadle Hulme Dental and Cosmetics. Why not book an appointment by contacting us directly at 0161 486 0743? We look forward to welcoming you.
View our treatments