27 April 2021
Time for Professional Teeth Cleaning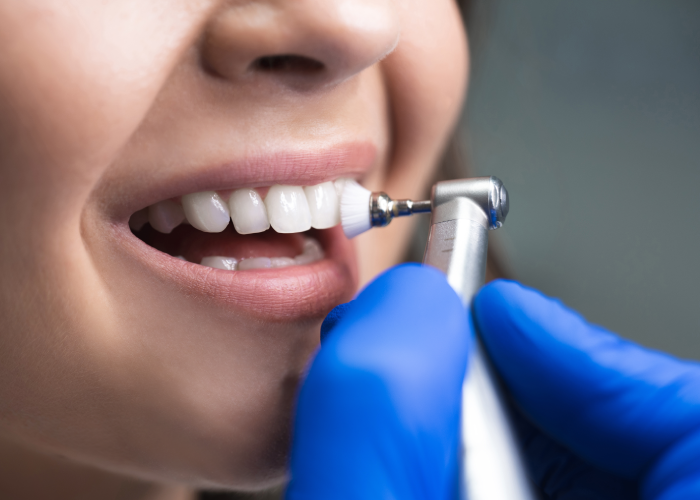 Having regular check-ups at the dentist should be part of everyone's dental health regimen. But many people tend to overlook the importance of having their teeth professionally cleaned on a regular basis.
Not only will a professional cleaning remove stains and brighten your smile, it will also improve the overall health of the teeth and gums — and help prevent infections and disease.
Indications that it is time to schedule a cleaning appointment include:
– Reddened or Swollen Gums often indicate the onset of gingivitis (gum disease) which should be tackled as quickly as possible. Cleaner teeth means healthier gums.
– Bad Breath is often caused by plaque build-up which cannot be successfully removed by normal brushing and flossing.
– Tooth Sensitivity often results from poor dental hygiene and can lead to gum infections or problems with the teeth.
Even if none of these problems are evident it is a good idea to schedule a professional check-up and cleaning with your dentist at six-month intervals. This will help prevent problems from arising in the first place or at least catch any potential issues at an early stage. More detailed information can be found in the article at https://yourdentalhealthresource.com/3-signs-you-are-due-for-a-teeth-cleaning/
Back to Blogs
Treatments
Taking your smile in a positive direction
When it comes to a friendly, caring, and professional dentist in Cheadle Hulme, you won't find better than Cheadle Hulme Dental and Cosmetics. Why not book an appointment by contacting us directly at 0161 486 0743? We look forward to welcoming you.
View our treatments