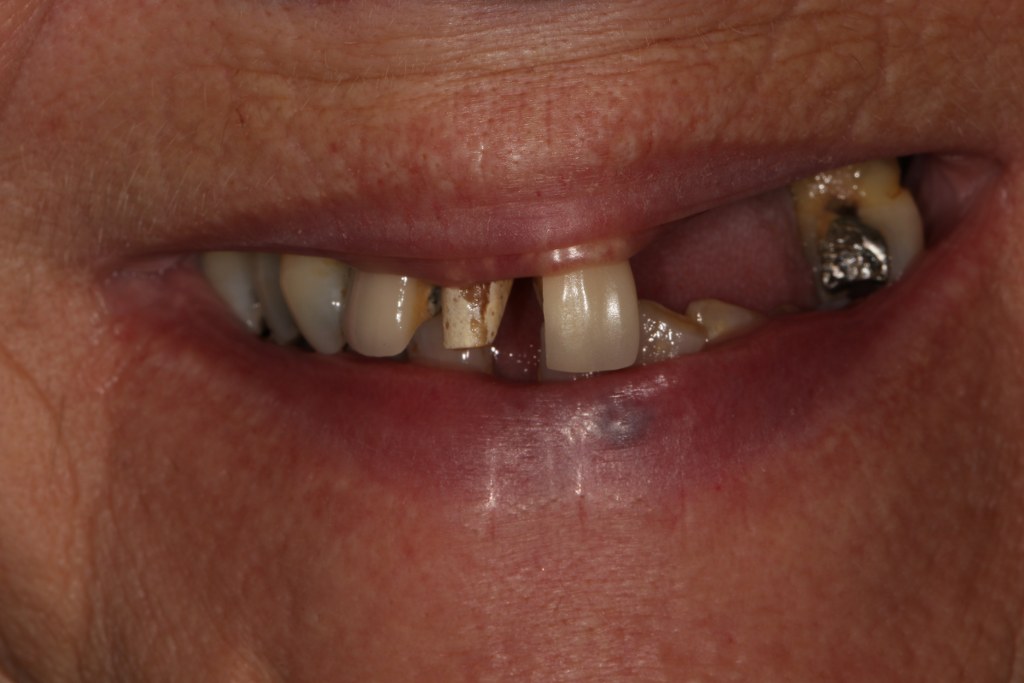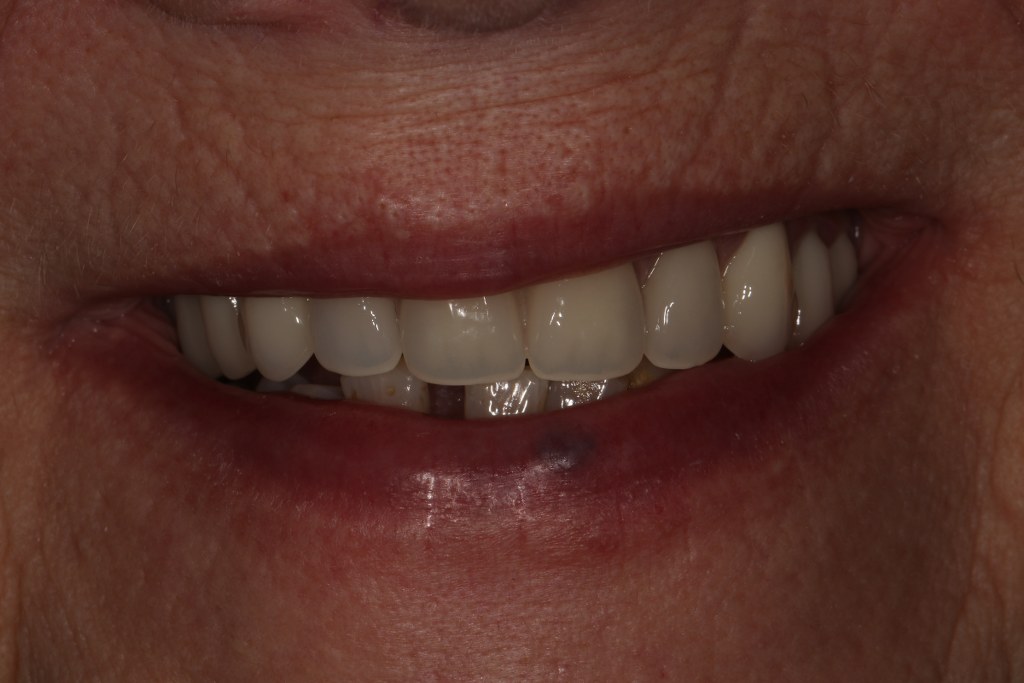 Smile transformation of the month
This patient came into the practice recently for a free consultation with our smile advisor Jane. Her main concerns were her multiple loose teeth, broken crowns, gum disease, bone loss, ill fitting denture and shrunken  gums. Due to these issues, the patient was extremely upset with the look of her teeth and the she struggled a great deal with eating.  Things got to a point where it was affecting her confidence and her everyday life.
She finally built up the courage to come in for a free consultation to discuss these problems with Jane.  We identified the issues and discussed various options to help her. Sadly, the remaining teeth had got to the point where they were no longer saveable. The patient didn't want to go down the route of having removable upper dentures once her failing teeth had been removed. She wanted something as close to natural teeth as possible.
She booked in for a full assessment with Dr Karim and at this visit, he took a 3 dimensional scan using our cutting edge in house Ct Scanner. From this scan Dr Karim assured her that dental implants were a viable option. Relieved to hear that after her long term suffering, there was hope. The treatments discussed were a removable implant supported denture or a fixed implant supported bridge. The patient opted for a fixed and natural solution.
The patient had a same day smile treatment with Dr Karim and Dr Dodd.
The whole treatment took place within a day and we had our lab technician on site. Once the patient was comfortable, her teeth were removed and the implants were carefully placed. Impressions were then taken and shortly after our in house lab technician crafted a fixed bridge to fit. This allowed the patient to leave with fixed teeth on the same day and resume everyday life.
The second part of the treatment will be in 9 months where a new revised bridge will be constructed
This treatment is called a same day smile and the pictures show the life transforming results with the transitional bridge. If you would like to explore more treatments similar to this, please call Jane on 0161-486-0743 to book in for a free non-obligation consultation