19 March 2016
Veneers Manchester – How They Can Restore Your Smile
When it comes to porcelain veneers, Manchester dental practices use them to fix a variety of dental problems. Moreover they can also be used alongside other treatments such as Invisalign Manchester to create complete dental clinics throughout the area would probably agree that it remains one of the most popular treatments. With this in mind, let's take a look at just how dental veneers can help to restore your smile.
It's well publicised that a bright white smile not only looks great but can also give a real confidence boost. Conversely for those with chipped, stained, or crooked teeth, smiling can be a less than satisfying experience, both physically and emotionally. Thankfully porcelain veneers can help you restore your smile to former glory.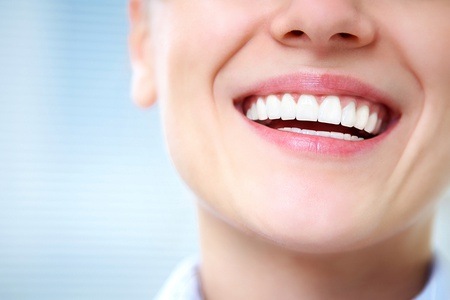 So what exactly are they?
In essence veneers are thin shell-like layers of porcelain laminate designed to fit over the front of your existing teeth. They're strong, durable, and natural looking. Porcelain as a material is also stain resistant, so unlike tooth enamel the surface is completely smooth, making it more difficult for pigments and acids to cling on and cause any ingrained staining.
How are they fitted?
Fitting porcelain veneers in Manchester is a fairly simple process. Firstly a tiny layer (less than a millimetre thick) is shaved away from the existing tooth. This is so that the veneer sits flush on the tooth. The dentist will then stick the veneer onto the surface of the tooth using a super-strong bonding agent. Finally the veneer is shaped to match the natural outline of the tooth. Once in position the process cannot be reversed so patients need to make sure that this really is the treatment they want.
What type of dental problems can they treat?
Veneers aren't what you'd call a 'one-trick pony'. Instead they're pretty versatile. As such they can fix a whole host of dental problems. For instance they can sometimes be used instead of  orthodontic treatments such asto straighten teeth. However unlike brace systems and aligners which gently pull or push the teeth into position, veneers give the appearance of straighter teeth by covering up the problem. As discussed above, they're also perfect for hiding deep stains on the teeth which can't be removed with hygiene cleaning or teeth whitening. Finally, they're the ideal treatment for those patients who have visibly cracked or chipped teeth. For this reason they're a perfect treatment for use in Smile makeovers Manchester, which consist of a series of treatments that work together to bring back a great looking smile.
If you're not happy with your smile and have slightly gapped, stained, or cracked teeth then come and talk to us about .  At Church Road Dental and Cosmetics, Shi Karim and the team are highly experienced technicians and have the skills to deliver the perfect look that befits your needs, your requirements, and your desires.
To book your free, no-obligation consultation you can either make an appointment via our website at or contact us directly on 0161 486 0743. Remember, you don't have to put up with a less-than-perfect smile. Instead let Dr Karim and the team get to work and show you what they can do.
Back to Blogs
Treatments
Taking your smile in a positive direction
When it comes to a friendly, caring, and professional dentist in Cheadle Hulme, you won't find better than Cheadle Hulme Dental and Cosmetics. Why not book an appointment by contacting us directly at 0161 486 0743? We look forward to welcoming you.
View our treatments