02 December 2015
What A Private Cosmetic Cheadle Hulme Dentist Can Do For You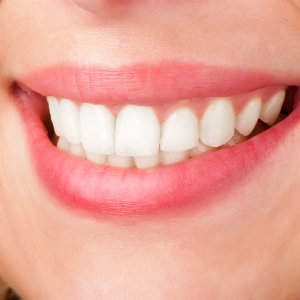 Most patients typically visit a Cheadle Hulme dentist every 6-12 months for a regular check-up or when they experience noticeable and often painful tooth problems. However as people are becoming more self conscious about their appearance many people are now seeking a  for cosmetic dentistry purposes. So why is this and how exactly can a visit to Church Road dental and Cosmetics help you?
As people are living longer many no longer want to simply grow old gracefully. Instead they want to keep their looks for as long as possible. Add to this the fact that technology has brought with it new and exciting ways to look and feel younger, and it's understandable that cosmetic dentistry is big business. No longer is it confined to Hollywood A-listers who would happily pay exorbitant prices to have that Hollywood smile. Instead as more folk have expendable income, much of this is being spent on looking good, and this includes cosmetic dentistry.
So what can a cosmetic dentist do for you?
In essence if you have problem teeth or teeth you aren't happy with then a cosmetic dentist can help. Here are some of the more common procedures that they deal with.
Teeth Whitening
Laser teeth whitening is by far the most popular form of cosmetic dental treatment. It's affordable and in most cases gives instant results. Treatment time takes around 30-50 minutes so it can be carried out in a lunch hour, meaning that it's also convenient. A bleaching agent is applied to the surface of the teeth which is then activated using a small laser. The light speeds up the reaction giving you instant results of up to 9 shades lighter.
Smile Makeovers
Some people visit Church Road Dental and Cosmetics for a smile makeover treatment. As the name suggests this involves a series of treatments that are designed to restore or enhance a person's smile. This can involve laser teeth whitening, but it can also involve other procedures such as gum contouring, wrinkle reduction, porcelain veneers, and cosmetic bonding. In fact a smile makeover is a personalised cosmetic dental package that aims to make you feel and look great.
White Fillings
For anyone that has those old metal style fillings they can be a bit of an eyesore, especially if they're in a prominent position when you smile. These can be replaced with tooth coloured white fillings. It's a relatively quick and painless process that creates an all round better look.
Porcelain Veneers
For those who have slightly crooked, gapped, stained, or even cracked teeth, they may visit a private  to have porcelain veneers fitted. These are thin shell like layers of dental porcelain that are applied to the front of the tooth or teeth. Once attached they can be shaped to provide the perfect cover/s for any ugly problem teeth. Their natural appearance and durable style makes then a very popular procedure.
Wrinkle Softening
It isn't just teeth that cosmetic dentists deal with. Many also deal with facial wrinkle problems too. Processes such as Restylane utilise a harmless purified protein known as clostridium botulinum. This is placed under the surface of the wrinkled area via a series of tiny needles. It acts as a muscle relaxant and over time it prevents the skin from creasing together further. The process is particularly good for banishing or softening expression lines and crow's feet making a person appear younger.
If you'd like to find out more about how a private dentist Cheadle Hulme can help you then why not talk to Shi Karim and the team at. We offer a free, no obligation consultation where you can come and talk to us about your dental and/or cosmetic dental needs. To book an appointment contact us on 0161 486 0743. Alternatively you can also visit our website at  where we have a whole host of information available for you to take a look at. You shouldn't have to suffer with unsightly or painful teeth. instead take the first step and contact your Cheadle Hulme dentist right now.
Back to Blogs
Treatments
Taking your smile in a positive direction
When it comes to a friendly, caring, and professional dentist in Cheadle Hulme, you won't find better than Cheadle Hulme Dental and Cosmetics. Why not book an appointment by contacting us directly at 0161 486 0743? We look forward to welcoming you.
View our treatments