13 December 2019
What Are Available Treatments for A Broken Tooth?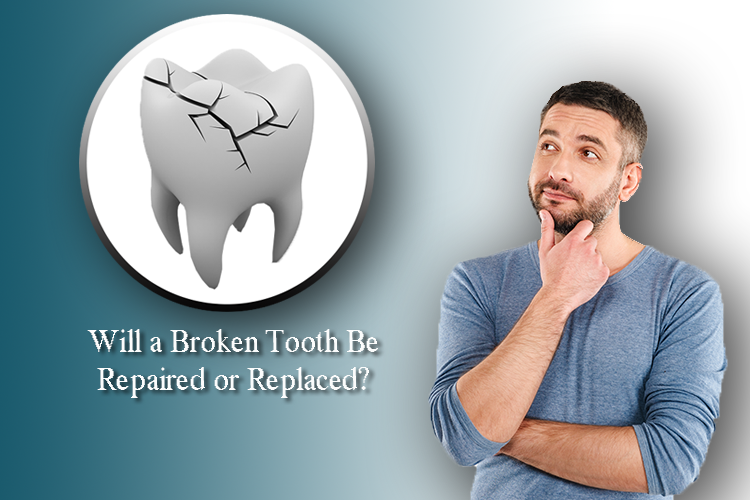 Teeth are naturally strong but over time, they become susceptible to breaking. Your teeth are more prone to breakage if they have cavities or have undergone reconstructive procedures.
Patients are often left wondering whether to get their broken tooth repaired or replaced. The treatment will depend on how bad the damage is. Below is a simple outline of some of the treatments available for your damaged tooth.
Key takeaway:
–   A minor fracture can be treated successfully, with a dental crown. The crown completely cover and protect the tooth from further cracks and breakage.
–   Severe damage may require a root canal procedure to clean and minimise pain in the affected tooth. The dentist will finish the root canal with a crown.
–   If the tooth's breakage has spread to under the gum, the dentist will extract the tooth. You can still get dental implants after extraction, to improve your smile.
Ignoring a broken tooth can lead to an extraction. Visit the dentist as soon as you notice a crack for treatment. Protect your teeth by wearing a mouthguard to sporting activities. You can also strengthen your teeth by eating foods rich in calcium and brushing with fluoride toothpaste.
Read more here:
 https://yourdentalhealthresource.com/should-you-repair-or-replace-that-broken-tooth/
Back to Blogs
Treatments
Taking your smile in a positive direction
When it comes to a friendly, caring, and professional dentist in Cheadle Hulme, you won't find better than Cheadle Hulme Dental and Cosmetics. Why not book an appointment by contacting us directly at 0161 486 0743? We look forward to welcoming you.
View our treatments