13 January 2021
What Causes Sensitive Teeth?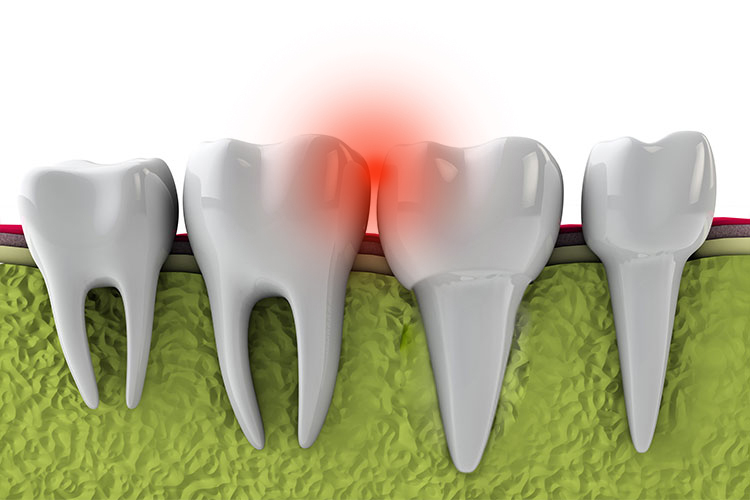 Tooth sensitivity can range from very mild to extremely painful. But whatever the level of sensitivity, the cause can usually be attributed to damaged tooth enamel.
The enamel covering each tooth is what protects the inner pulp and nerves from acids in the mouth and influences such as heat or cold and even spicy, sweet and sour tastes. Lost or damaged tooth enamel cannot be replaced so it is vital for dental health to protect the enamel as much as possible. This can be best achieved by:
– Brushing the teeth firmly but never aggressively using a medium or soft bristled toothbrush
– Only eating sugary, sweet and fizzy drinks in moderation and accompanying these treats with water
– Never using the teeth as a tool to open packets or chew ice
Bruxism, or teeth grinding, can also damage tooth enamel and the condition should always be treated by a dentist as soon as possible. Bruxism is one of the common enamel damagers and, left untreated, can also lead to tooth sensitivity, jaw damage, headaches and cracked teeth.
Regular check-ups at the dentist and professional teeth cleaning are also vital tools in combatting the buildup of plaque and tartar which can damage tooth enamel. Read more about causes of tooth sensitivity at https://yourdentalhealthresource.com/why-have-my-teeth-become-more-sensitive/.
Back to Blogs
Treatments
Taking your smile in a positive direction
When it comes to a friendly, caring, and professional dentist in Cheadle Hulme, you won't find better than Cheadle Hulme Dental and Cosmetics. Why not book an appointment by contacting us directly at 0161 486 0743? We look forward to welcoming you.
View our treatments