11 November 2019
What Does Botox Offer Manchester Patients? 4 Compelling Reasons Why You Should Visit A Dentist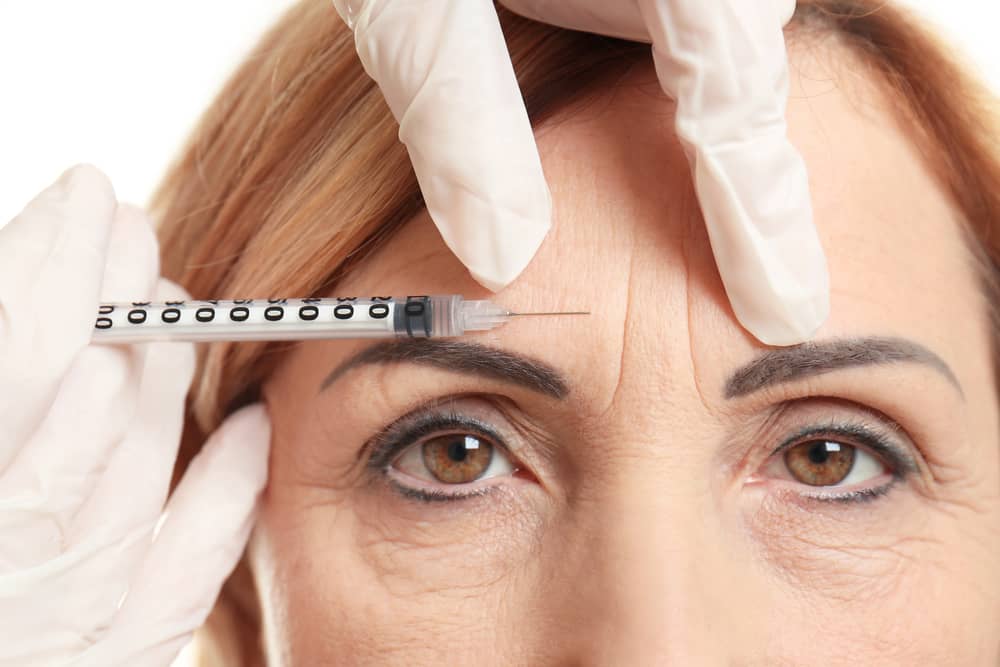 Let's face it, visiting the same dentist for dental implants in Manchester, a child's first dental visit, or for emergency dental care is nothing new as many dental practices look to bring all types of treatment under one roof. But what if I told you that as well as using us as your go-to emergency dentist in Manchester, you can visit us for Botox treatments too?
It's clear that cosmetic injectable treatments such as Botox offers Manchester patients many advantages, including migraine relief, excessive sweating cures, or cosmetic beauty enhancement, but why would you visit a dentist for cosmetic beautification rather than your local beauty spa?
In truth, there are some definitive advantages of visiting an experienced dental professional for Botox treatments over your local beauty spa, some of which you might not have even considered. So without further ado, let's dive in and take a closer look.
Experienced dentists study the face (for years…)
While clinical professionals such as beauticians, nurses, doctors, and pharmacists spend a short time studying the anatomy of the face and its structures, dentists spend years studying the oral-facial structures and how they interact. So to say they have good working knowledge is a bit of an understatement.
The fact is this….
Before Botox is administered, it's necessary to have a good understanding of microscopic muscle movements in order to anticipate what's likely to happen when a series of cosmetic injections are carried out.
Experienced dentists know how to place the right amount of Botox into the right place to achieve a flawless aesthetic outcome. So while cosmetic doctors are skilled in a range of complex physical procedures, dentists really are in a class of their own when it comes to facial aesthetics.
Talking of administering injections, this brings us to our next point…
Experts in the art of injections
While Botox offers Manchester patients facial rejuvenation, TMJD treatment, excessive sweating cures and migraine remedies, the one constant factor is that whatever treatment you undergo, it's going to involve injecting measured amounts of botulinum toxin under the skin.
So let me ask you this…is there anyone better at injecting a patient safely and gently than an experienced dentist?  After all, they practically spend their whole working careers doing it!
Look at it this way…
Whether you undergo a dental filling, a conventional restoration, or dental implants in Manchester, there's one common theme…you're guaranteed to receive a numbing injection to ensure the procedure is comfortable.
So, if you're seeking out non-surgical cosmetic treatment for the first time and are facing the prospect of the odd injection or two, then who would you rather choose?
It's a great excuse to be discreet
While some patients are pretty open about undergoing cosmetic enhancement treatment, not everyone wants to advertise the fact that they're resorting to the wonders of Botox to keep themselves looking young.
With this in mind, a dental clinic gives you the perfect opportunity to be discreet.
The reason?
It's easy to slip in a quick session in with your routine dental care if you wish.
Typically Botox and other common fillers last for around 6-12 months, so when you do need a touch-up, why not tie it in with your regular dental check-up? It kind of makes sense and what's more…no one has to know. So in addition to a clean and fresh smile, you'll have a more youthful appearance too!
What's not to like?
The trust is already present
Finally, if that hasn't convinced you, then how about this…
If you are considering Botox as a form of non-surgical cosmetic treatment then naturally, you want someone you can trust. What better person than the one who has successfully overseen your child's very first dental check-up? The person who was there for you when you needed an emergency dentist in Manchester or the person who takes as much pride in your great-looking smile as you do?
It's true!
You don't have to be concerned about finding a professional you can trust because chances are when you choose your 'go to' dentist for Botox treatment, much of that trust is already present. It really is a win/win situation.
So there you have it! 4 compelling reasons why you should consider your local dentist.
So now you know who is better positioned to provide the best Botox treatment for you, it's worth taking a quick look at exactly what Botox offers Manchester patients in more detail.
Botox – What is it good for?
Contrary to the song with a similar ending – absolutely everything!
Well… perhaps not everything, but Botox is thought to help with a wide number of problems or issues. These range from conditions such as
• Neck spasms (Cervical Dystonia)
• Excessive sweating (hyperhidrosis)
• A lazy eye (amblyopia)
• Overactive bladder problems and,
• Muscle contractures,
And can include more common issues like
• Wrinkles and,
• The presence of chronic migraines.
Of course, it's highly unlikely that you'd be visiting your dentist if you suffered say an overactive bladder, but it was just to prove a point at how versatile Botox really can be.
Versatility aside, the fact remains that if carried out properly, Botox is also extremely effective.
In many cases, it gets to work between one and three days after treatment but patients should be aware that the effects of Botox are always temporary and will wear off within a given timescale.
How long that timescale is depends on the symptoms and effects. As a ballpark figure, Manchester patients can expect anywhere between 3 -12 months of effectiveness from a single session of Botox. Not bad for a substance produced by the microbe that can cause botulism.
So, for anyone looking to maintain the effect, they can and should expect to have regular follow-up treatments.
If you'd like to find out more about how Botox offers Manchester patients the chance to rejuvenate their look, to assist with TMJ problems, or to iron out many of those ageing wrinkles, then contact the team at Church Road Dental and Cosmetics.
While you may know us better for assisting with dental implants in Manchester or being your 'go to' emergency dentist in Manchester, we're also highly efficient with a unit or two of Botox. So why not get in touch, book a consultation and let us show you how we can help.
Back to Blogs
Treatments
Taking your smile in a positive direction
When it comes to a friendly, caring, and professional dentist in Cheadle Hulme, you won't find better than Cheadle Hulme Dental and Cosmetics. Why not book an appointment by contacting us directly at 0161 486 0743? We look forward to welcoming you.
View our treatments