06 January 2020
What Every Parent Should Know About Thumb-Sucking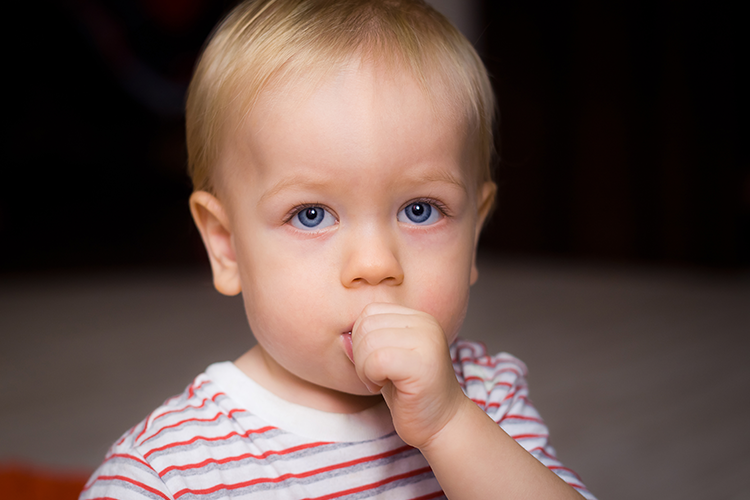 If you're a parent, you have probably noticed that most toddlers seem to pick up thumb sucking by the time they are 3. Under normal circumstances, this habit isn't something you should worry about, as the majority of children will stop sucking on their thumbs when they reach age 5 or 6.
However, there are some cases in which thumb-sucking can become abnormal and have negative effects on your child's future oral health. Here are some important things you should know about thumb-sucking and about how this habit can be detrimental to your toddler's oral health.
Key takeaways:
–   Thumb sucking that doesn't stop by the time your child's permanent teeth come in can cause overcrowding problems, since teeth may grow around the finger.
–   Prolonged thumb-sucking can also cause the teeth to move forward or stick out.
–   One of the serious conditions caused by excessive thumb-sucking is an improper bite, which can cause discomfort in addition to functional and aesthetic problems.
Many of the negative effects of thumb-sucking require lengthy dental treatment, so don't postpone a visit to the dentist if you think your child's oral health is at risk.
Read the full story here: https://yourdentalhealthresource.com/your-childs-thumb-sucking-may-be-causing-crooked-teeth/
Back to Blogs
Treatments
Taking your smile in a positive direction
When it comes to a friendly, caring, and professional dentist in Cheadle Hulme, you won't find better than Cheadle Hulme Dental and Cosmetics. Why not book an appointment by contacting us directly at 0161 486 0743? We look forward to welcoming you.
View our treatments