22 April 2016
What Foods May Necessitate Tooth Decay Treatment In Children?
It's been big news of late that despite readily available information, tooth decay treatment in children is on the rise in the UK. In fact according to a survey recently carried out by Public Heath England, 12% of 3 year old's have some form of tooth decay. What's more each child surveyed had on average 3 decayed teeth.
is arguably more important than in adults because it gets the child looking after their teeth from an early age. Research has shown that those who practice good oral hygiene along with regular visits to a in early life will stand a greater chance of maintaining healthier teeth well into their adult years.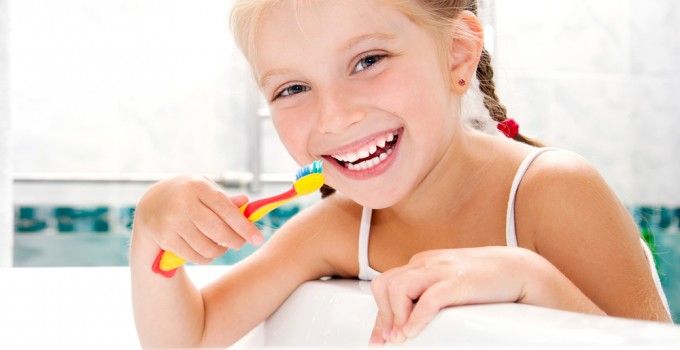 Of course much of the problem equates to our diet, and more importantly the sugary foods and drinks we consume. With this in mind, let's delve deeper into what foods may cause tooth decay in children, and what can be done to prevent damage to their teeth.
It isn't just an excess of sweets and chocolate that can cause tooth problems in young children. Foods that are high in natural sugars and fats can also be instigators of cavities too. Fruits in syrup, dried fruits, honey, and yoghurt based drinks for example, all contain natural sugars which can cause tooth decay, while peanut butter, pastries, milkshake mixes and smoothies all contain problematic natural fats. As well as the type of foods and drinks children consume, other factors that can cause the need for tooth decay treatment are
The frequency that certain foods are eaten
The time food particles remain in the mouth
Dentists believe for example that a child who drinks one can of high-sugar-content fizzy drink with a meal is probably less prone to tooth decay than a child who slowly sips on a soft drink throughout the afternoon. The reason? Because teeth tend to suffer more from prolonged exposure to sugary drinks over a period of hours rather than receiving one quick hit which may be diluted with foods.
So how can children prevent tooth decay?
When at school children should drink water immediately after meals or snacks to eradicate the sugary particles that are present. In addition when drinking water it really needs to contain fluoride.(the same stuff contained in toothpaste). Tap water naturally contains fluoride while bottled water often doesn't, so this is something to be aware of, although you can buy bottled water that contains fluoride. Also encourage children to use a straw when drinking sugary drinks as this tends to help keep the harmful sugars away from the teeth. Finally, regular dental check-ups at a Manchester gum clinic for example, and regular and thorough brushing, all help to prevent tooth decay.
By understanding good dental hygiene for children, having a knowledge of what foods and drinks cause tooth decay, and avoiding  by undergoing regular check-ups will all help to make sure that your child doesn't become part of a statistic.
If you need further advice on how to care for your child's teeth or would like to book an appointment, contact us via our website at or call us directly on 0161 486 0743. Shi Karim and the team are happy to assist.
Back to Blogs
Treatments
Taking your smile in a positive direction
When it comes to a friendly, caring, and professional dentist in Cheadle Hulme, you won't find better than Cheadle Hulme Dental and Cosmetics. Why not book an appointment by contacting us directly at 0161 486 0743? We look forward to welcoming you.
View our treatments