18 July 2019
What Happens During An Oral Cancer Screening?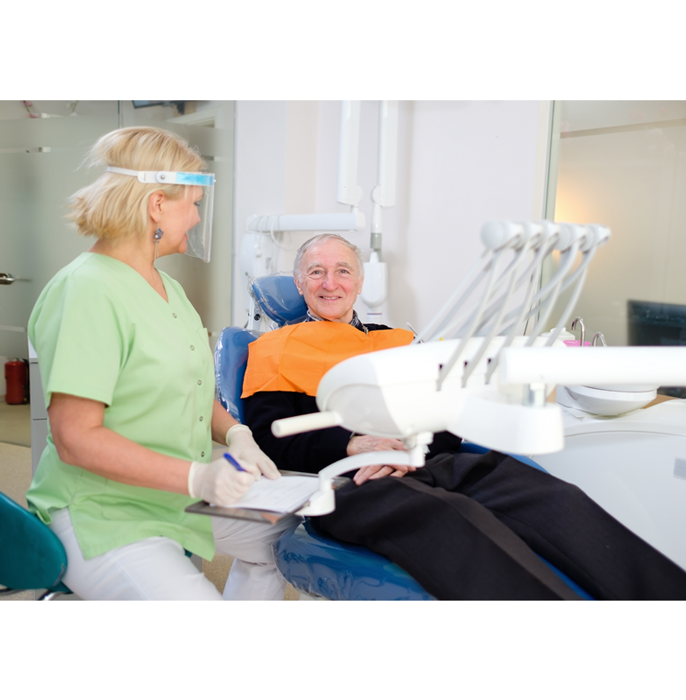 Oral cancer screenings are performed by dentists in order to ensure that no serious problems exist in the mouth. If you have an examination scheduled in the near future, you may receive an oral cancer screening. Let us take a look at some of the steps that a dentist will take during the process.
Visual and Physical Examinations
The dentist will first visually inspect your mouth. This includes the teeth, the tongue, the gums, and the back of the mouth. This is followed by a physical analysis. Areas of the head, cheeks and jaws will be checked for lumps or similar signs of swelling. You will also be asked you feel any type of discomfort.
Other Methods
Your dentist may also use a small device to scrape cells from the mouth for further analysis. In certain instances, a fibre-optic camera may be used. Of course, this will depend upon the analysis itself as well as whether any suspicious areas are discovered.
Please note that oral cancer screenings are a precautionary measure. If problems are detected in the early stages, they are most easily treated during that time. If nothing is found, you will likely be advised to schedule an annual examination.
This screening will be part of your regular dental visits, which help ensure that your teeth, gums and mouth are healthy. It's an important step in your overall health care, and should be a priority to avoid complications.
Church Road Dental & Cosmetic in Cheadle is a multi-award-winning dental practice offering General, Advanced, and Cosmetic Dentistry as well as Facial Cosmetic Procedures. We've been treating patients in and around the area for many years and offer the highest standards of quality and care. Serving Cheadle, Hulme, and Manchester.
Back to Blogs
Treatments
Taking your smile in a positive direction
When it comes to a friendly, caring, and professional dentist in Cheadle Hulme, you won't find better than Cheadle Hulme Dental and Cosmetics. Why not book an appointment by contacting us directly at 0161 486 0743? We look forward to welcoming you.
View our treatments