21 November 2022
What is Considered A Dental Emergency?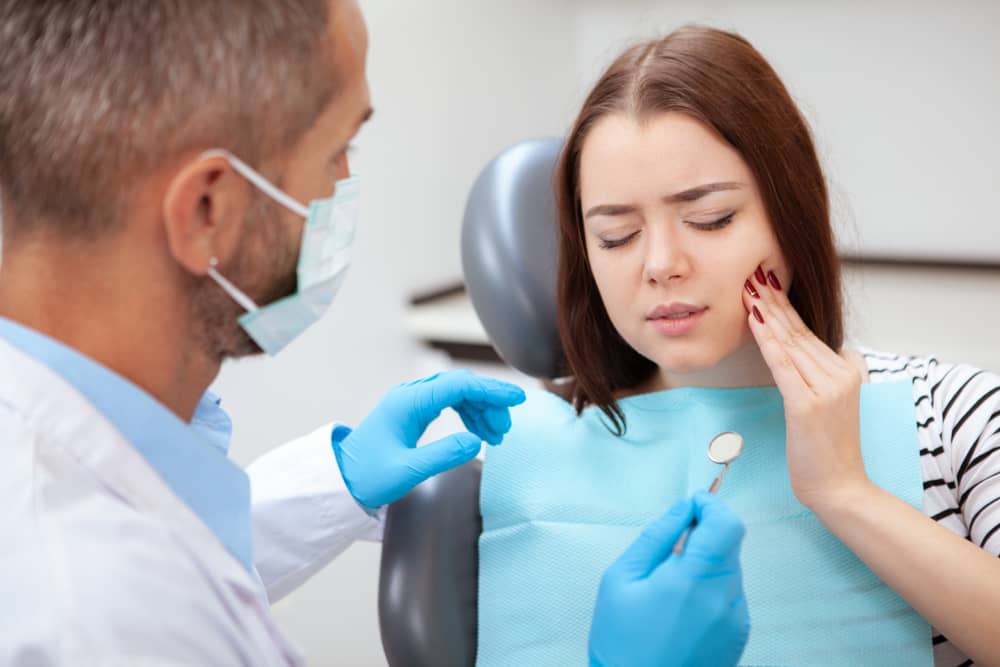 For many people, a trip to the dentist isn't necessarily something they look forward to. Dental visits may be uncomfortable for some and even cause some people anxiety. However, going to the dentist can actually be very beneficial for your overall oral health. The sooner you visit the dentist, the better. Treating dental issues as soon as they are noticed can help prevent them from getting worse or causing further damage and needing an emergency dentist Manchester.
Not every dental issue is considered an emergency, so knowing what that term means can help put your mind at ease and make room for a more pleasant experience at the doctor's office. Read on to learn more about how you should know whether or not it's okay to visit your dentist in an emergency situation:
What is considered a dental emergency?
There are a number of signs that your dentist may be trying to address as an emergency. These include a severe bleeding gum or an abscess that is draining and painful to touch. Severe pain in a tooth or tooth socket is another sign that you may need to see a dentist immediately. If you have recently had dental work done, or a tooth that has been extracted, it may also be an indication that you have an emergency.
If you notice these signs and they are bothering you or causing your pain, it may be worth going to the Manchester emergency dentist. The sooner you get them taken care of, the better. If that's the case, make sure you go to a professional who is familiar with dental emergencies.
Signs of an emergency
Severe pain or swelling in your mouth
Severe bleeding in your mouth
Health issues that are affecting your teeth, such as periodontal disease, gum disease, or gum disease that has spread to another area of your body
An infection, such as an abscess, in a tooth
A tooth that has been extracted
Dental work that has been done
Any other issues that the dentist has identified in your mouth
Tips for when you have a dental emergency
Call your dentist and make an appointment as soon as possible. In most cases, you can simply show up to a later appointment and be seen right away. That may ease your mind and make your trip to the dentist a bit less of a hassle.
Carry some medication with you, just in case you experience pain or discomfort while you're at the office. This can help you get through the appointment a bit more comfortably. You can also take painkillers, such as ibuprofen, before your appointment to help with any discomfort.
Know what the emergency policy is at the dentist's office. Many offices have a policy for treating dental emergencies, such as a serious infection or an abscess. Make sure you're aware of what that policy is so you know what to expect if you have an emergency.
Don't wait until your tooth is extremely painful before visiting the dentist. A problem that is only getting worse will be harder to treat, and there is a chance it could become a medical emergency.
How to prevent dental emergencies
Always brush your teeth after each meal and at least twice a day. By doing this, you can help remove plaque that can lead to a dental problem. Plaque can also lead to bad breath.
Floss once or twice a week. You should also make sure to remove any food particles that have gotten trapped between your teeth.
Visit your dentist once a year for a routine check-up. Your dentist can make sure your teeth and gums are healthy and that you are up to date with any required dental work.
Use toothpaste with fluoride. Fluoride is an ingredient that can help strengthen your teeth and improve their appearance.
Don't use mouthwash when brushing your teeth. This can lead to more plaque build-up on your teeth and a build-up of bacteria.
Final Words
It's important to keep dental visits short and sweet. The dentist wants to make sure you are comfortable and not in pain, which takes time. As soon as you notice any of the signs of a dental emergency, take action. You don't want to put off getting help, because it could cause further damage. There are a number of ways to prevent a dental emergency, so be sure to keep them in mind. You can help prevent a dental emergency by brushing your teeth and flossing once or twice a week. You can also make an appointment to get a routine check-up.
At Cheadle Hulme Dental we offer a variety of dental services, including dental implants Manchester.
Back to Blogs
Treatments
Taking your smile in a positive direction
When it comes to a friendly, caring, and professional dentist in Cheadle Hulme, you won't find better than Cheadle Hulme Dental and Cosmetics. Why not book an appointment by contacting us directly at 0161 486 0743? We look forward to welcoming you.
View our treatments