19 November 2020
What Is Laughing Gas?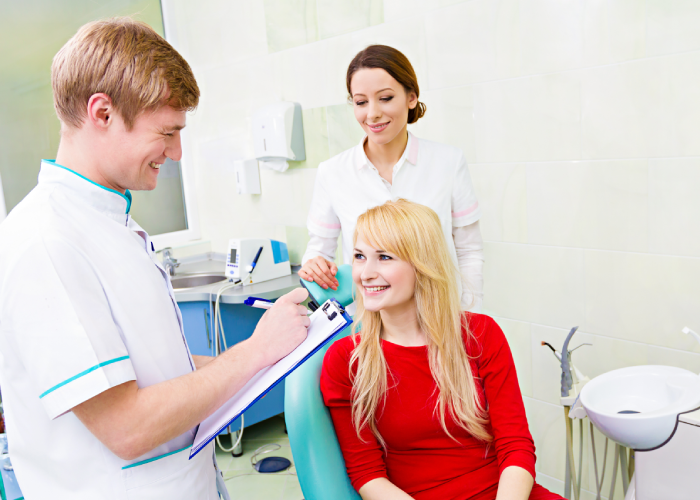 What's known as 'laughing gas' is a form of sedation dentistry to help ease the patient and prevent pain during treatment. There are many types of sedation dentistry, namely oral sedation, inhaled sedation, intravenous sedation and general anaesthesia.
Nitrous oxide, or laughing gas, is an inhaled sedation your dentist might recommend to keep you comfortable.
Key takeaways:
Does the thought of getting your teeth checked worry you? Laughing gas works by having a small mask placed over your nose. It is usually combined with oxygen that will prevent you from having a headache once the procedure is completed.
Laughing gas can be used for children, anxious patients, people with special needs, and those with a gag reflex that prevents them from receiving adequate dental care. This type of sedation dentistry should however not be used in pregnant women or patients suffering from chronic obstructive pulmonary disease (COPD).
Laughing gas seldom causes serious side effects or complications. There are some patients who may experience light tingling sensations, headaches, nausea and fatigue. Others may feel extremely cold or hot after the procedure.
Your dentist will discuss whether or not laughing gas is a good fit for your dental procedure.
For more, read here: https://yourdentalhealthresource.com/spotlight-on-laughing-gas-everything-you-want-to-know-about-this-form-of-sedation-dentistry/
Back to Blogs
Treatments
Taking your smile in a positive direction
When it comes to a friendly, caring, and professional dentist in Cheadle Hulme, you won't find better than Cheadle Hulme Dental and Cosmetics. Why not book an appointment by contacting us directly at 0161 486 0743? We look forward to welcoming you.
View our treatments