12 July 2019
What's It Like to Get Invisalign?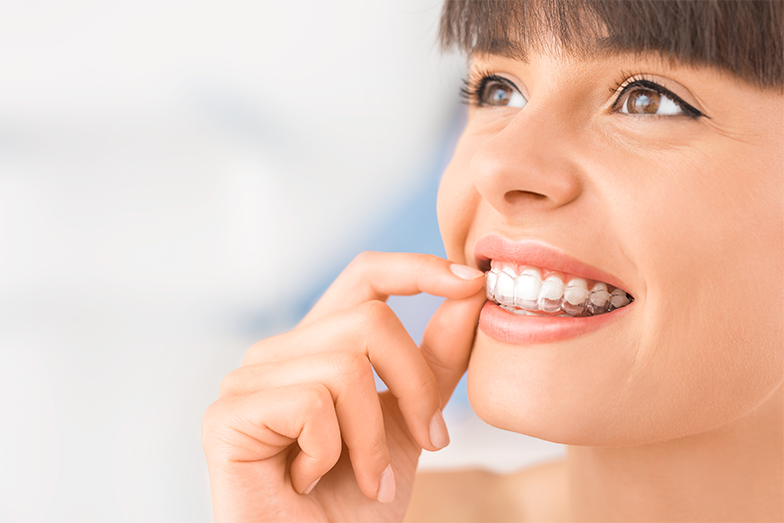 Invisalign involves a series of custom-made clear aligners to straighten your teeth. Unlike traditional braces, Invisalign doesn't use any metal wires or brackets.
The aligners resemble clear retainers are removable & gradually shift your teeth in position.
How does Invisalign treatment work?
Invisalign aligners shift the teeth little by little, using a carefully force controlled system. You will wear the aligners for about two weeks before they are replaced to set your teeth into the right positions.
The treatment period will depend on how much correction needs to be done. For effective treatment, wear your aligners daily and only remove them when eating, brushing or flossing your teeth.
Before starting your Invisalign treatment, let your orthodontist guide you on the cost, installation, oral care and recovery.
Invisalign treatment usually takes 12 to 18 months. The entire process is comfortable and produces splendid results. After treatment, visit the dentist regularly for checkups.
What are the benefits of Invisalign treatment?
Invisalign treatment is one of the most popular orthodontic options. Unlike traditional braces, Invisalign comes with a lot of benefits.
Self-confidence- Invisalign is barely noticeable, thus rarely affects your appearance. With Invisalign, you have the confidence to smile daily, without worrying about people seeing your braces. You no longer have to worry about conspicuous brackets and wires of traditional braces.
Normal oral routine- Invisalign aligners are removable; therefore, you can maintain proper oral hygiene while still receiving treatment. You can easily remove the aligners when brushing and flossing, even if you do it twice daily. Remember to clean your aligners every day, to keep off oral bacteria.
Regular diet- One of the biggest advantages of Invisalign is that there are no food restrictions. You can still enjoy your favourite foods while receiving treatment. Just ensure to take out your aligners before eating.
Shorter treatment- Unlike traditional braces which take years to achieve results, Invisalign takes a year. Invisalign also requires fewer visits to the dentist.
Better prevention against gum disease- Since Invisalign aligners are removable, it is easier to maintain hygiene. This protects you against gum disease and cavities.
If you're considering getting orthodontic treatment, Invisalign aligners are a very effective option. Consult your orthodontist and begin your journey towards a beautiful healthy smile.
Back to Blogs
Treatments
Taking your smile in a positive direction
When it comes to a friendly, caring, and professional dentist in Cheadle Hulme, you won't find better than Cheadle Hulme Dental and Cosmetics. Why not book an appointment by contacting us directly at 0161 486 0743? We look forward to welcoming you.
View our treatments