21 January 2021
When Root Canal Treatment is Necessary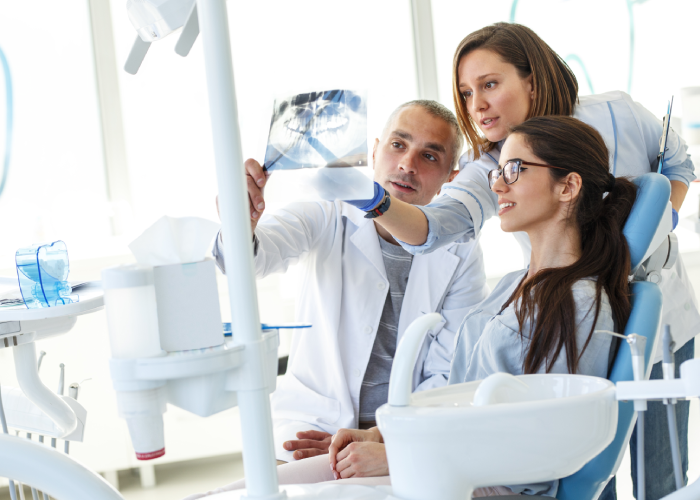 If you have a very painful tooth, you may need a root canal procedure. Don't be concerned, as this is a tried-and-true procedure that will quickly alleviate your pain — and is done under anesthetic, so you don't feel anything.
Having a root canal involves the dentist removing the tooth's pulp from inside a tooth, then replacing it with a suitable filling and sealing the tooth. Pulp contains nerves and blood vessels which keep the tooth alive but requires treatment when it is seriously compromised, infected or dead.
The dentist has little choice but to carry out root canal treatment in order to avoid a tooth extraction (removal). The most common situations where root canal treatment is necessary include:
Decay. Decay inside a tooth results in the formation of a cavity which will progress over time. When the inner pulp is badly decayed. a root canal may be the best way of saving the tooth.
Damage. Teeth that are chipped, cracked or damaged can become infected by bacteria. Discoloured teeth often indicate some form of damage even if it is not noticeable or causing any discomfort.
Weakness. A tooth that has received several dental repairs may weaken over time and no longer be suitable for filling but require root canal treatment.
Dental problems are not always apparent and the usual symptoms of pain, sensitivity or discomfort may not be present. Following good dental health practises and regular check-ups are the best way to avoid the need for root canal treatment or extractions.
Read more at https://yourdentalhealthresource.com/when-might-a-root-canal-be-necessary/
Back to Blogs
Treatments
Taking your smile in a positive direction
When it comes to a friendly, caring, and professional dentist in Cheadle Hulme, you won't find better than Cheadle Hulme Dental and Cosmetics. Why not book an appointment by contacting us directly at 0161 486 0743? We look forward to welcoming you.
View our treatments