24 February 2021
Why Gums Bleed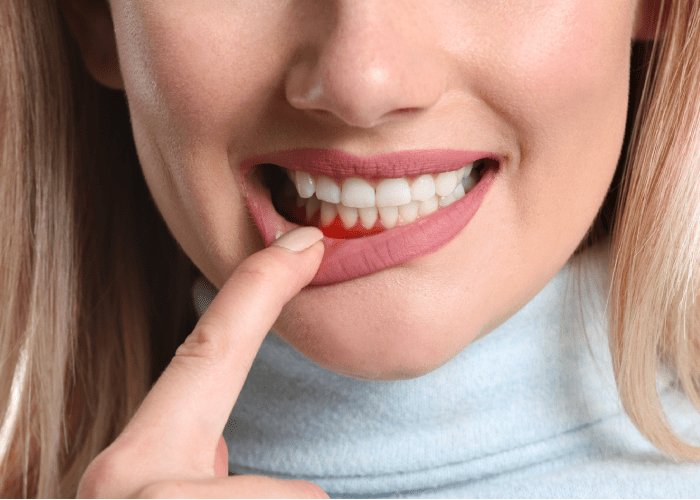 Tender or bleeding gums signify an underlying dental condition — one that is unlikely to resolve itself by simply ignoring the problem. In the vast majority of cases, bleeding gums are an indication of the onset of gum disease.
Left untreated, gum disease will worsen over time and can lead to gum and other inflammations as well as loose teeth and tooth loss. Gum, or periodontal, disease occurs due to an accumulation of plaque at the base of the teeth and under the gumline.
Symptoms include:
– Persistent bad breath
– Receded gums
– Loosened or gapped teeth
Gum disease is best avoided by following a good dental health routine including brushing twice daily, flossing and undergoing regular check-ups at the dentist.
However, once the disease has set in it will need to be treated as quickly as possible to prevent any tooth loss. This is why regular check-ups are vital in order to both prevent and treat gum disease before any irreversible damage can occur or treatment becomes more problematical and expensive. Find out more at https://yourdentalhealthresource.com/tender-and-bleeding-gums-what-does-it-mean/
Back to Blogs
Treatments
Taking your smile in a positive direction
When it comes to a friendly, caring, and professional dentist in Cheadle Hulme, you won't find better than Cheadle Hulme Dental and Cosmetics. Why not book an appointment by contacting us directly at 0161 486 0743? We look forward to welcoming you.
View our treatments