18 March 2021
Why is it Important to Clean Your Tongue?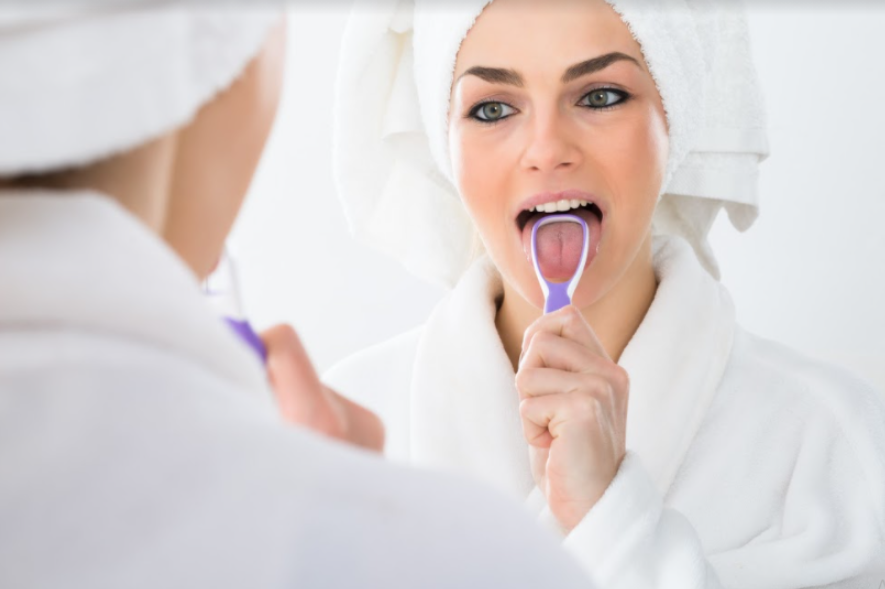 Did you know that there are over 750 different types of bacteria within your mouth? Some of these are beneficial while others can cause harm. While we focus upon the importance of brushing our teeth, cleaning the tongue is also important. Let's take a closer look.
Brushing Versus Scraping
The tongue can be brushed or scraped in order to remove potentially harmful bacteria. While both are useful, it has been shown that scraping may be slightly better at removing any germs.
It is recommended that you should scrape your tongue twice each day as a part of your current oral care regimen. However, a toothbrush and a small amount of toothpaste can be used if you do not possess a professional scraping tool. Here are some main takeaway points:
– Bacteria can accumulate on your tongue over time.
– Brushing and scraping will help to remove these substances.
– Include these techniques as a part of your daily care routine.
If you wish to obtain a tongue scraper, do not hesitate to speak with your dentist.
"Cleaning your tongue through tongue brushing or scraping is an important part of your oral care routine."
Read more about the importance of oral health here:
Back to Blogs
Treatments
Taking your smile in a positive direction
When it comes to a friendly, caring, and professional dentist in Cheadle Hulme, you won't find better than Cheadle Hulme Dental and Cosmetics. Why not book an appointment by contacting us directly at 0161 486 0743? We look forward to welcoming you.
View our treatments