23 February 2022
Why is Periodontal Health Important?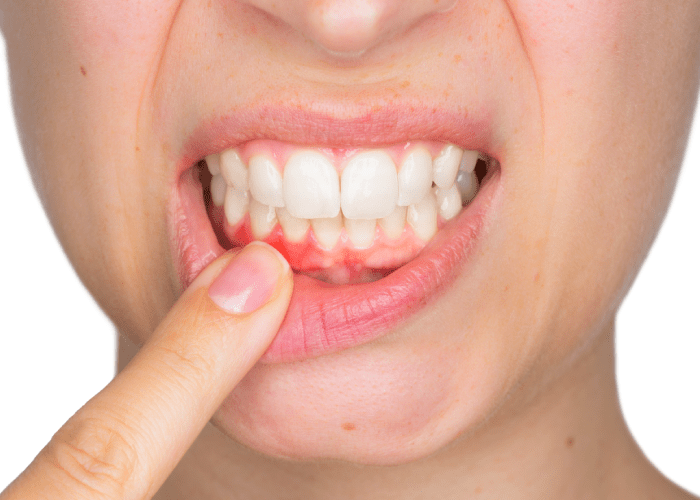 Periodontal, or gum, health may not seem as important as that of the teeth but the two are closely related — as poor gum health will inevitably lead to a number of dental issues. Not only that but periodontal issues can also have an effect on overall health as bacteria can migrate throughout the body.
Certain medical conditions that have been linked to periodontal health include:
Heart Disease and Stroke – It is estimated that gum disease greatly increases risk of stroke or heart attack because oral bacteria can migrate to arterial plaque and cause inflammation of the heart and blood vessels.
Respiratory Infections – Chronic obstructive pulmonary disease and pneumonia can be triggered by oral bacteria from diseased gums and this bacteria also makes treatment more difficult.
Diabetes – Diabetics often suffer from gum disease due to fluctuating blood sugar levels and, conversely, the presence of periodontal disease can make diabetes more difficult to control.
Gum disease is one of the major causes of tooth loss in adults — and is best avoided by following a good dental health regimen which includes regular check-ups at the dentist. Regular check-ups are vital in detecting potential issues sooner rather than later and maintaining good dental as well as body health.
Read more at https://yourdentalhealthresource.com/how-does-your-periodontal-health-affect-the-rest-of-your-body/.
Back to Blogs
Treatments
Taking your smile in a positive direction
When it comes to a friendly, caring, and professional dentist in Cheadle Hulme, you won't find better than Cheadle Hulme Dental and Cosmetics. Why not book an appointment by contacting us directly at 0161 486 0743? We look forward to welcoming you.
View our treatments