12 January 2022
Wine-Stained Teeth?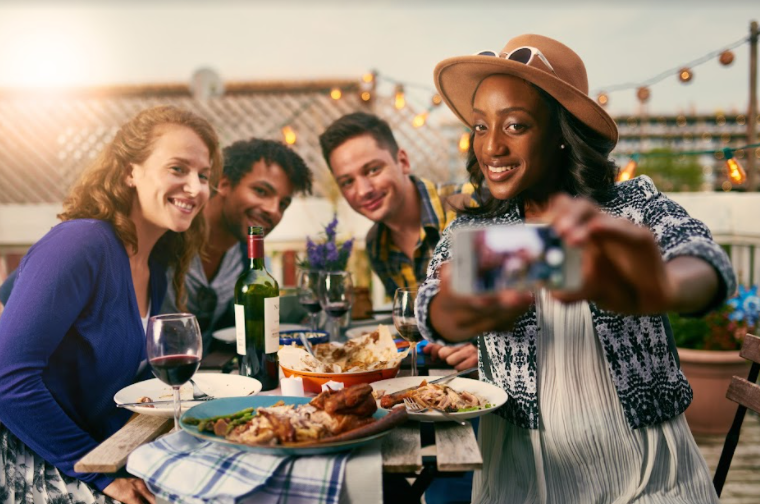 Along with tea, coffee and tobacco, red wine is a well-known cause of embarrassing stained teeth. The discolouration is not immediate but builds up over a period of time.
Although proper dental care will limit the extent of staining, a professional cleaning will restore teeth to their original brightness.
But why does red wine lead to staining? There are three main reasons for the discolouration caused by red and other dark, fruity wines.
Chromogens. These microorganisms are present in red wine, cigarette smoke, coffee and various berries and produce pigments which stick to tooth enamel and lead to discolouration.
Tannins. Wine contains a large amount of tannic acid which has health benefits but also causes tooth staining and works in conjunction with chromogens to further discolour tooth enamel.
Porosity. Tooth enamel is porous which means it absorbs microscopic food and drink particles as well as plaque and bacteria which can all cause discolouration.
Minimising staining is best achieved with proper dental care but drinking water with or after wine can also be of tremendous benefit. Scheduling regular professional teeth cleaning is also vital as staining of some kind is almost inevitable over time.
Learn more at https://yourdentalhealthresource.com/what-exactly-causes-wine-to-stain-teeth/.
Back to Blogs
Treatments
Taking your smile in a positive direction
When it comes to a friendly, caring, and professional dentist in Cheadle Hulme, you won't find better than Cheadle Hulme Dental and Cosmetics. Why not book an appointment by contacting us directly at 0161 486 0743? We look forward to welcoming you.
View our treatments