08 April 2019
Wrinkle Correction in Manchester and How it Helps to Bring Out the Best in a Smile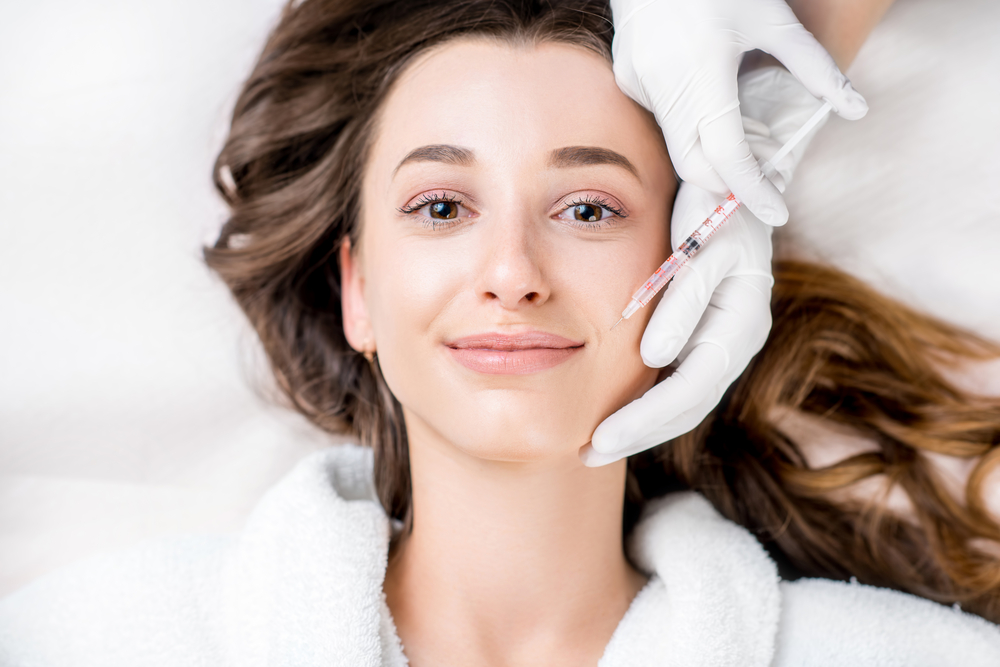 For several decades, wrinkle correction in Manchester has routinely been used to help wage the war on ageing, and while cosmetic fillers are still effectively used in this role, did you know that they can also be used alongside cosmetic dentistry in Manchester to enhance a smile?
While wrinkle correction is more commonly associated with Medispa's and Plastic Surgeons, a Manchester dentist can also use it to enhance a patients cosmetic dental requirements. People are often surprised when they look down a list of dental treatments on a practice website to discover the presence of cosmetic injectables such as wrinkle correction in Manchester dentists however would argue that it makes total sense. Here's why.
Professional dentists are skilled in delivering a pain-free treatment– It's true! Dentists have been taught to administer gentle injections right from training and it's not uncommon for a dentist to have delivered tens of thousands of them throughout their career to date. The delivery of wrinkle correction requires pinpoint accuracy and a lightness of touch which dentists naturally have, so if anyone can do it safely without causing a patient stress, then they can!
Okay, so just being able to treat someone safely doesn't necessarily mean that you should, so there has to be a better reason that that right? Well, here's a couple more convincing ones…
Cosmetic dentists are facial experts – Any dentist is in reality an oral expert, trained in the oral and maxillofacial areas (the areas from the chin to the forehead) If you think about it, dentists analyse faces all the time. They have a great understanding of the aesthetics, symmetry and balance of a face. They're trained to recognise how patients move certain parts of their faces, enabling them to see what treatment would benefit the patient best. If this isn't a good argument for dentists being the best fit for delivering Botox in Manchester then you clearly need more proof! You really need more proof?  Okay here it is…
Dentists don't just treat mouths they treat people – What a great statement that is, and if you think about it for a second, you'll see that there's way more than an element of truth in it.
At first glance you might understandably think that dentists are preoccupied with what goes on inside of the mouth. However, long before the advent of modern dentistry, dentures have been making a huge difference to patients faces for over 200 years. Even going back a hundred years or so, dentists were restoring bite function with dentures for sure, but in addition (and probably without knowing it) dentures even then, improved the musculature of the lips providing greater aesthetic support. Logistically speaking anyway, this is also a job that modern-day cosmetic injectables such as dermal fillers can also achieve.
So, now you know why dentists are the ideal candidates for delivering cosmetic enhancements such as wrinkle correction in Manchester at least, there remain more than a few people who are a little astounded by the thought of seeing non-surgical injectable treatments like Botox, alongside more traditional cosmetic dentistry services such as dental veneers, teeth whitening and implant-based restorations. However, when used in conjunction with dental treatments it can really make a difference. Here's how…
Wrinkle correction treatment – The cherry on the top of a full- smile makeover
A smile makeover can be several, or a number of cosmetic dental treatments which come together to enhance a smile. It may include undergoing porcelain veneers, dental bonding, teeth whitening or tooth implants, but may also be gum contouring, orthodontics (teeth straightening using braces or aligners) or replacing old silver amalgam fillings with composite white ones.
Whatever treatments you opt for, in reality, they're designed to focus on the engine room of your smile – your teeth! So, while a smile makeover primarily deals with what's going on inside the mouth, What about the outside?  What about the face? You could say that it's like painting a great work of art and placing it in a cheap frame! This is where cosmetic injectable treatments such as wrinkle correction and dermal fillers come in. They serve to further enhance the smile. This is the final 'framework', or 'cherry on the cake' that brings all those elements together.
Of course there's another way that wrinkle correction can help those in need of dental treatment and it's more in a medical sense rather than an aesthetic one.
In addition to keeping the body beautiful, did you know that if you struggle with pain from teeth or jaw related symptoms, wrinkle correction therapeutic treatments can give you the relief you need?
Take people who suffer with chronic bruxism for example (That's teeth grinding to you and me) they often complain of severe jaw pain from clenching the jaw muscles. It can also lead to chronic headaches. The same can be said for those with temporomandibular Joint (TMJ) disfunction where migraines, neck and jaw pain are commonplace.
Quick and painless wrinkle correction treatments administered into the area, have the ability to decrease unnecessary muscle contraction caused by strained muscles. What's more, they can work instantly, acting as a super-fast (but temporary) pain reliever.
Finally,
Cosmetic fillers can avoid the need for surgery
Of course, while undergoing wrinkle correction in Manchester can negate the need for more evasive treatments such as a face lift, it can also be used to help those people avoid gum surgery for the sake of appearance. Sometimes when people have issues with their jaw joint they have a high smile line. This is because the upper lip is often pulled taught, culminating in the person showing a lot of gum. A small amount of cosmetic fillers are inserted near the area can relax the lip muscle and hey presto! No more 'gummy' smile!
So there you have it, How Botox enhances cosmetic dentistry and why dentists are among the best people to administer it. Irrespective of whether you need or want cosmetic dentistry in Manchester per se, your dentist is still the best place to go for quick and easy antiwrinkle treatment. Besides if you don't want anyone to know, you can always tell them that you have a dental appointment and you wouldn't have to lie 
If you feel that you're in need of wrinkle correction in Manchester or would like to consider it as part of a wider cosmetic dental treatment, then call the team at Cheadle Hulme Dental And Cosmetics. We've been restoring and creating smiles for several years, so let us show you just what we can do for you. To book your consultation, call Dr Karim and the team on 01614 860 743 today.
Back to Blogs
Treatments
Taking your smile in a positive direction
When it comes to a friendly, caring, and professional dentist in Cheadle Hulme, you won't find better than Cheadle Hulme Dental and Cosmetics. Why not book an appointment by contacting us directly at 0161 486 0743? We look forward to welcoming you.
View our treatments