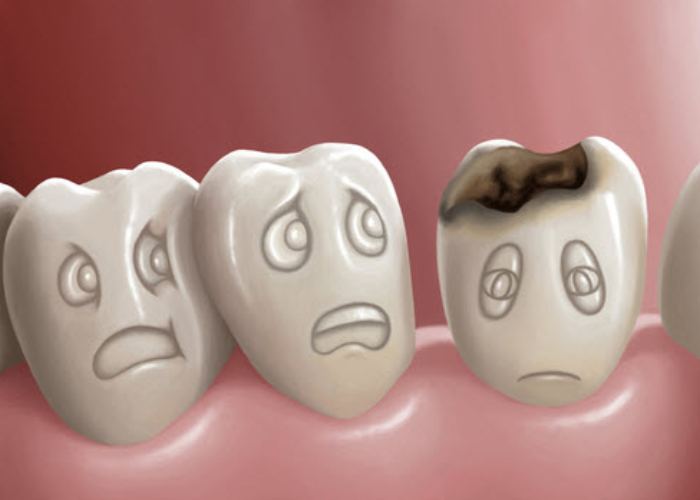 Do you have a painful tooth? If so, seeing a dentist sooner as opposed to later is the best way to avoid potentially serious consequences. Unfortunately, there are some individuals who put such an appointment off for weeks or even months at a time. Let's therefore take a quick look at some of the risks associated with leaving a dental problem like a cavity untreated. 
First and foremost, the decay will progress and lead to other symptoms. These can include extreme sensitivity, a foul taste, swelling of the gums, and fever. The tissue within the tooth could likewise begin to die; ultimately requiring a root canal. In severe cases, decay may lead to an abscess. Abscesses can be extremely painful and they often cause infections. In such cases, the entire tooth may need to be pulled from its socket. 
Once again, here are three consequences of not having a cavity addressed:
Physical symptoms such as pain, swelling and infections can occur.

Dead tissue within the tooth may require a root canal.

A dentist could be forced to remove the tooth (or teeth) in question.
You may not feel pain with a cavity, which is reason to book regular appointments with your dentist. When you see your dentist every six months, you can get problems detected — and treated — early, to avoid expensive complications.
Read more here:
https://yourdentalhealthresource.com/what-could-happen-to-an-untreated-cavity/