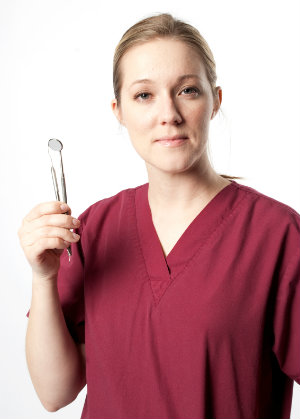 In dental clinics all over the country, including Manchester, dental hygiene and therapy technicians are important members of the team. Their unique training and experience means that they can provide a level of service that other roles within the dental profession can't. At our Church Road Dental Manchester crown clinic, we're fortunate to have these dental professionals technicians in our team; but what exactly do they do, and how do they help patients?
Also known as oral health practitioners, dental therapists are arguably the rarest members of the team with around 380 registered in the country. At our crown clinic Manchester they carry out a number of roles including;
• Full oral assessments
• The taking of dental X-rays
• Scaling and polishing
• Dental health education, either one to one, or in group format
• Applying fissure sealants to to cracked teeth
• Routine dental restorations for both children and adults
• Extracting deciduous (baby) teeth under local anaesthetic
Once a dental hygienist and therapist has undergone specialist training they can also carry out the following;
• Undertaking pulp therapy treatment (root canals) for children
• Placing any pre-formed crowns on deciduous teeth
• Providing temporary or emergency placement of crowns and fillings
• Treating patients under conscious sedation (under the watch of a dental surgeon)
• Taking impressions
So how does a Manchester dental hygiene and therapy technician help patients?
In essence they specialise in dealing with the dental needs of those who fall outside of the realms of what is classed as a normal patient. These include
• Those who are anxious or nervous
• Patients who are physically disabled or have learning disabilities,
• Residents who are medically compromised (eg, inadequate resistance to infection or lacking sufficient blood supply)
• Adults or children that experience high levels of dental decay
• People who are unable to access regular dental care within the general dental service
Ultimately this means that at our Manchester crown clinic, our fully experienced team can treat just about anyone including extremely anxious, nervous, or even phobic patients. In addition to a wide variety of other preventative, restorative, and cosmetic dentistry techniques, we also develop fully personalised home care plans in order to help you maintain your oral health. In other words we really are your one-stop shop for all your dental needs.
Whatever your dental problems or issues come and talk to our experienced Manchester dental hygiene and therapy technicians at our crown clinic Manchester. If you'd like to make an appointment you can either book via our website at www.cheadlehulmedental.com or contact us directly on 0161 486 0743. Our team are looking forward to welcoming you.