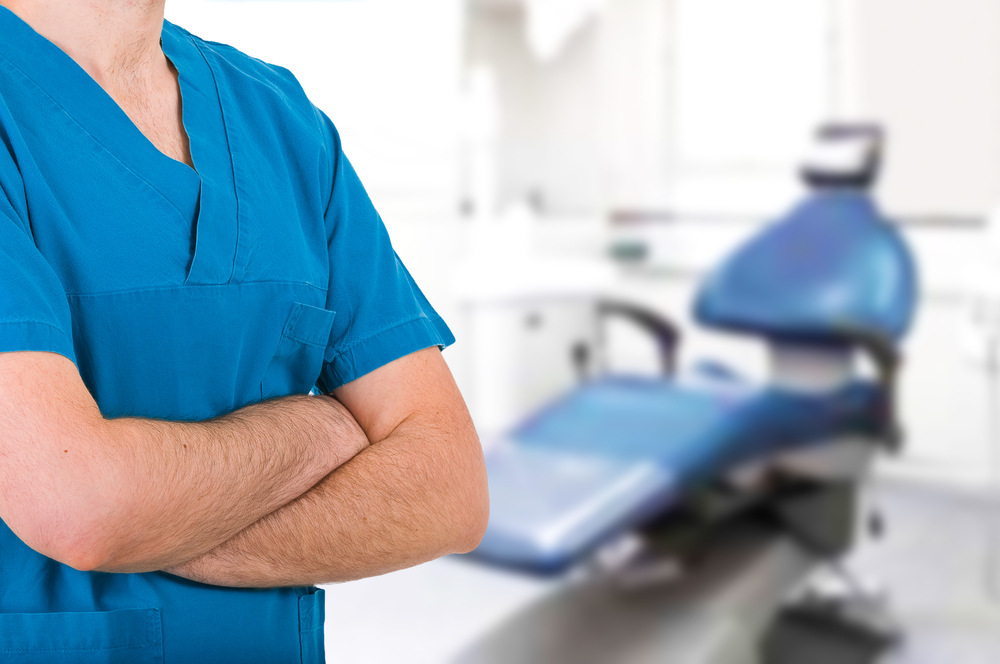 "Help, I need an emergency dentist in Manchester"
It's fair to say that we receive a lot of calls like this because try as you might, you can't always plan what goes on in life. Accidents happen, and sometimes situations will arise when you feel that you may need urgent dental care. Thankfully, it's good to know that in addition to fitting dental implants in Manchester or dealing with a chipped tooth repair, we're here for you if you need an emergency dentist.
Unlike medical emergencies where more often than not there is a real and immediate risk to life, dental emergencies are both managed and treated differently. So while you may not be facing a life-threatening situation, an emergency dental appointment may be needed for any number of reasons.
The emergency dental dilemma
The problem is that opinion is often divided on what constitutes a dental emergency. While one person may feel that a dental emergency is triggered when a tooth has physically been knocked out, others may feel that they need to contact their emergency dentist when they suffer a slight chip to their tooth, or their implant crown has become loose.
So who's right
Because each situation and patient is different, there is no hard-line stance on what constitutes a dental emergency and what doesn't. But an interesting stat – and to give you some idea – is that just 1% of all dental-related calls received by NHS24 were deemed serious enough to need treatment within 1 hour.
That said, it probably isn't a good idea to spend lots of time considering whether your dental problem is or isn't a dental emergency. If you suspect or feel that something isn't right, then don't hesitate to call us. Our experienced team will listen carefully to your symptoms and from this, we will ascertain whether we need to see you right away.
Dental pain
One of the main criteria for seeking out an emergency dentist in Manchester is a pain. Pain is never normal and is your body's way of letting you know that something isn't right. With this in mind, a patient with a painful chipped tooth will naturally receive priority chipped tooth repair over a patient with slight tooth chip that isn't causing them any pain whatsoever.
The same can be said for infectious root canals or abscesses where the pain is excruciating, or unexplained tooth pain that doesn't appear to have a clear source of origin.
What about some of the other criteria that may or may not constitute an immediate dental emergency? As a general guide, we've grouped dental problems into 3 key areas. Let's take a closer look.
 Immediate treatment
• Where a trauma or accident has caused one or more teeth to become completely detached from the mouth
• Significant bleeding from the mouth or teeth
• Severe pain that isn't eased by over-the-counter painkillers – see above!
• Wounds to the cheeks, tongue or lips
• Swelling that affects the throat, making it difficult for you to breath
Treatment within 24 hours
• A tooth that has been knocked out of alignment
• Parts of a dental appliance are loose or broken and are impeding the opening and closing of the mouth; or where parts are causing sores or abrasions
• Toothache after a filling, tooth extraction, root canal therapy, or dental implants in Manchester.
• A non-painful tooth where large parts are broken
Treatment within 72 hours
• A loose or lost filling
• A crown or bridge that has become detached
• A detached or loose orthodontic appliance
• When a tooth or teeth has sustained significant impact, but the patient feels no pain
Of course, each situation is different so use these as a guide only, but this should at least give you a rough estimation of how urgently your dentist is likely to see and treat you. That said, in pretty much every case here, you're likely to receive priority treatment over someone who is simply undergoing a regular dental check-up.
So now you know when you may have to seek the services of an emergency dentist in Manchester, what are some of the most common emergencies we see here at Church Road Dental and Cosmetics, and how can we help? Let's take a closer look…
•  Infections – Infections in the gum area or the root canal area are relatively common and depending upon the level of pain may require immediate treatment or treatment within 24 hours. Either way, we'll assess the situation and at the very least will ensure that you are out of pain until we can properly deal with the situation the next working day.
• Broken or fractured teeth – Again a pretty common scenario, particularly in cases where the patient has been playing contact sports. We have several methods of dealing with the problem of broken or fractured teeth including fillings, dental bonding, dental veneers, or dental crowns depending upon the severity of the situation. Rest assured, we will work with you to find the best solution.
• Knocked-out teeth – Depending upon how long the tooth has been out of the mouth and whether or not the tooth in question remains intact, we may be able to replant the tooth to save it. In these cases, time is of the essence. In instances where the tooth can't be saved, we can either fit a dental bridge, a partial denture, or patients can undergo dental implants in Manchester. These are the gold standard of missing tooth replacement
• Damaged dental restorations – While crowns, bridges, fillings, and dental veneers are designed to be both sturdy and long-lasting, damage can still occur. In these cases, we'll assess the situation during consultation and decide on a course of action. This may be either a complete replacement or in some cases a restoration repair.
The goal of emergency dental treatment
The immediate goal of any emergency dentist in Manchester should be to relieve any pain and stabilise a condition. Once this has been achieved, then it will usually constitute a follow-up appointment where your dentist can plan any further treatment if required.
So there you have it… If you feel that something isn't normal or if you are experiencing dental pain, don't hesitate to give Church Road Dental and Cosmetics a call. Our experienced team can help. Contact us on 0161 486 0743 to schedule your appointment with our Manchester emergency dentist today.