04 January 2022
Thinking About Invisalign?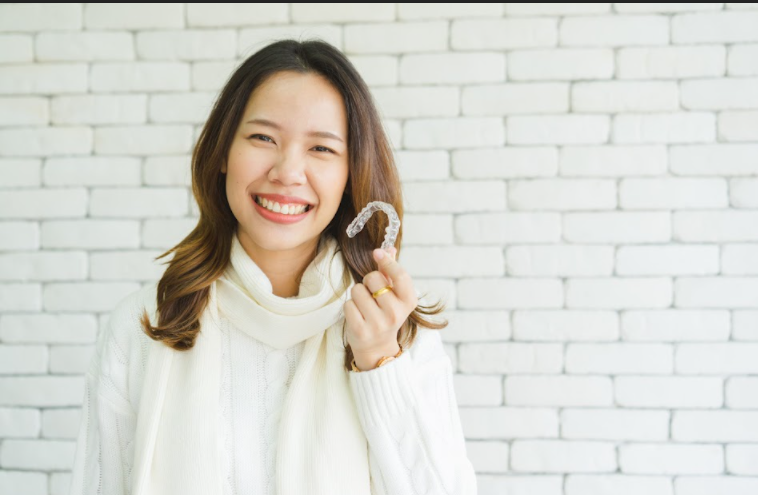 The Invisalign system is the modern alternative to metal braces. The system involves a series of clear plastic aligners that gently shift teeth into the desired position. Every two weeks, you will receive a new aligner until the desired outcome is achieved.
There are specific conditions that you should be aware of:
The aligners should be worn as directed by the dentist which usually means between 20 and 22 hours per day for maximum benefit.
Aligners must be cleaned daily which is easily done using a soft-bristled toothbrush and toothpaste or a suitable liquid cleaner.
You might need a couple days getting used to the aligners, but it's just a temporary situation.
After Invisalign treatment is completed, it will be necessary to wear a permanent retainer to prevent the natural shifting of your teeth back to their original position.
However, the permanent retainer is merely a thin wire attached to the rear of the front teeth and invisible to any observer.
Find out more about Invisalign retainers at https://yourdentalhealthresource.com/preparing-for-your-invisalign-treatment/
Back to Blogs
Treatments
Taking your smile in a positive direction
When it comes to a friendly, caring, and professional dentist in Cheadle Hulme, you won't find better than Cheadle Hulme Dental and Cosmetics. Why not book an appointment by contacting us directly at 0161 486 0743? We look forward to welcoming you.
View our treatments